Stay tuned for skating to start up again in fall 2021!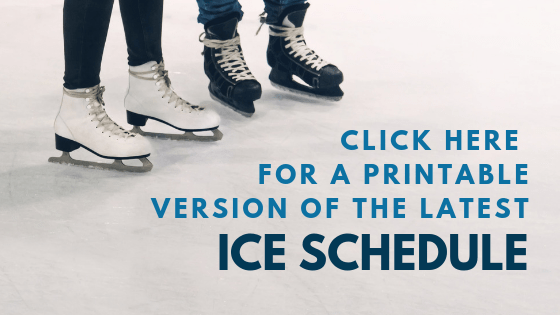 Ready to sign up?
Or call 250-615-3000
About Our Skating Sessions
*Please check schedule for current availability.*
Parents and Tots – This is a great opportunity to bring your little one on the ice to learn how to skate, without the hustle and bustle of a crowded rink. All children must wear helmets and adults are strongly encouraged to as well. Adults and children 5 years max.
Noon Hour Hockey – An option for all skill levels to come play hockey over their lunch. No referees: non-contact and no slap shots allowed. Full gear is required. Goalies play for free, and this is available on a first come, first served basis. Max. 20 skaters. Ages 19+.
Adult Laps – No sticks or pucks, just a leisurely skate. Helmets are recommended. Ages 16+.
Public Skating – Come skate laps. All ages welcome.
Sticks and Pucks – Practice makes perfect! Sharpen your stick handling and shooting skills using the provided foam pucks. Please note: real pucks are prohibited due to safety and insurance; anyone caught using real pucks will be asked to leave. The session does not allow goalies. Ages 16+.