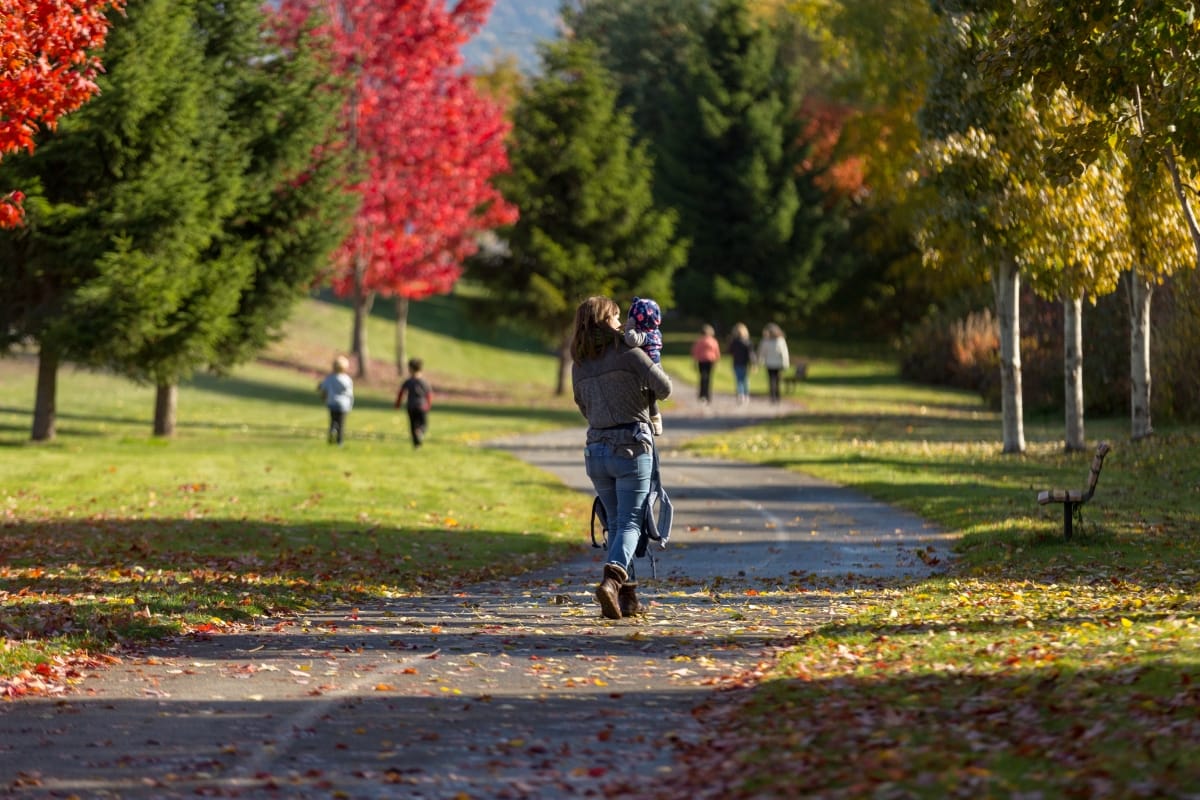 The City of Terrace is constructing the western extension of the Grand Trunk Pathway, connecting the existing multi-use commuter and recreational pathway from Frank Street to the Kitsumkalum River bridge along the northern portion of Highway 16 right-of-way. This project will complete this key recreational and active transportation linkage west to Kitsumkalum First Nation, while also addressing safety issues along this corridor.

September 2023: The Grand Trunk Pathway western extension is nearing completion! Paving of the full length of the pathway is complete. We are in the process of identifying the exact locations for placement of benches and garbage cans, which we are aiming to install this year, weather permitting. The remaining landscaping is also slated for completion this fall.
Contact Us
For more information, please contact Development Services at 250-615-4000.