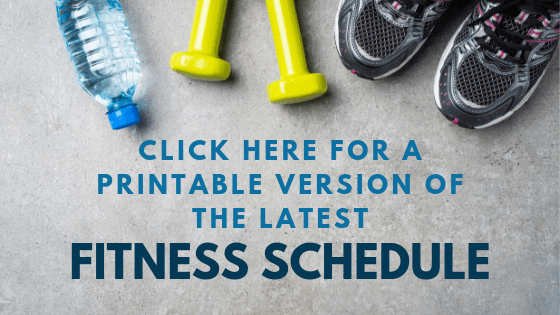 Indoor fitness is back! 
Classes will begin October 5 and run until October 30. Participants must sign up for the full month of any class they wish to take; this is based off recommendations from Public Health Officials to create cohorts within fitness classes, and also helps save you money since we are not currently offering monthly passes due to requirements for contact tracing.
No drop-ins are allowed. Registration for each class opens one week before it begins—so any Monday classes will open today (Monday, September 28), any Tuesday classes will open tomorrow, and so on.
Doors open 10 minutes before each class and will be locked during class. You will be screened by your instructor before entering the facility. Late admissions are not permitted and refunds are not available for missed classes.
Or call us at 250-615-3000 to register by phone.