TerraMap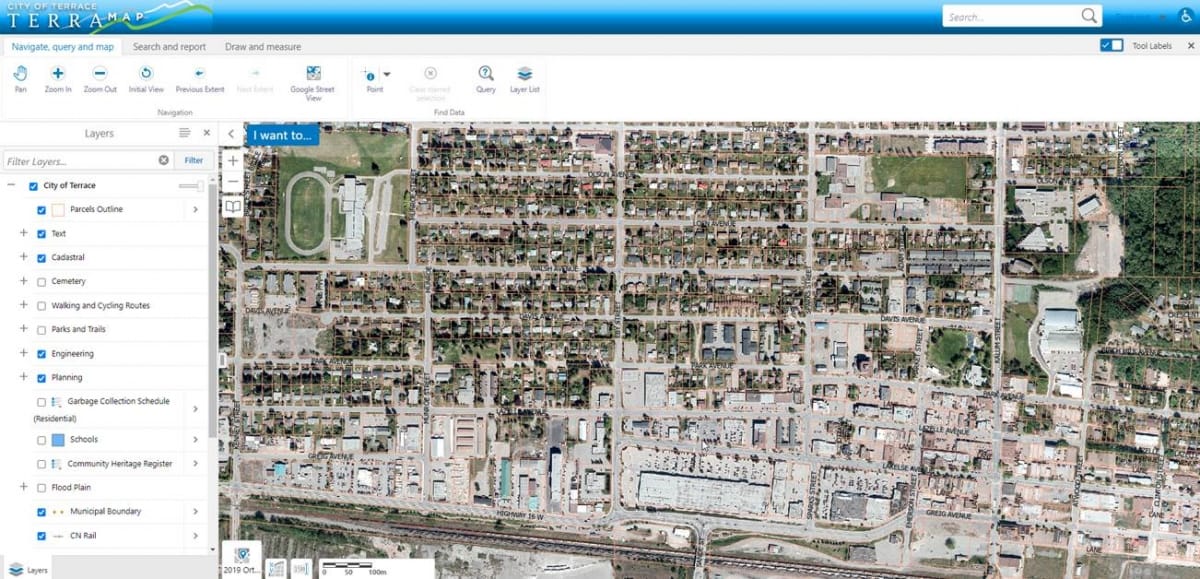 TerraMap is a free, web-based mapping system that anyone can use to search for information or generate specific maps. With TerraMap, users can access a wide variety of property, infrastructure, contour, orthophoto, cemetery, recreation, and planning information.
Cemetery Viewer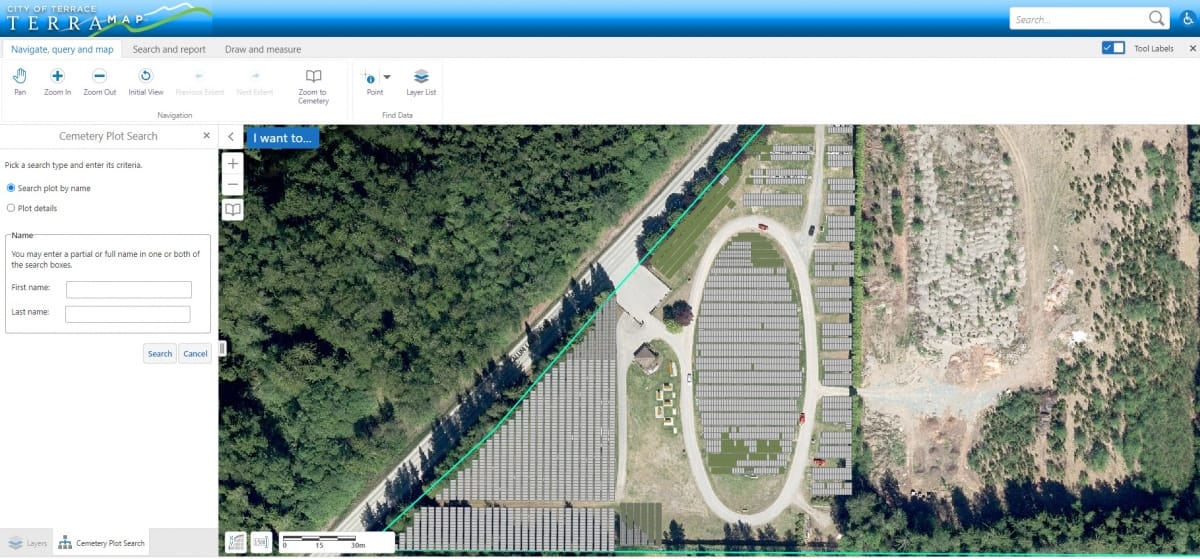 The City of Terrace has developed an interactive map for the Terrace Municipal Cemetery.
Other City Maps and Tools
The City of Terrace offers a number of zoning maps, project maps, and Official Community Maps online. Learn more by visiting the links below.
Land Use Overview
Key Planning Documents
DISCLAIMER: While we attempt to keep our online documents and maps as current as possible, if it is critical that the most current information is obtained, please verify with the City Clerk at 250-638-4721 or e-mail athompson@terrace.ca to ensure the accuracy of the information.