Lanfear Hill Timeline
2009 - Active Transportation Plan
The Active Transportation Plan identifies a pedestrian staircase from the Horseshoe to the Bench as a priority.
2017 - Transportation Master Plan
The Transportation Master Plan lists Lanfear as a key priority for upgrades for driver safety as well as active transportation. Consultants identified Lanfear Hill as the only road that does not have sufficient capacity to accommodate higher traffic volumes by 2025.
January 2019 - Grant application
City applies for a $9 million grant from the Rural and Northern Communities program for the $10 million Lanfear Hill improvement project. The grant requires the applicant to cover 10% of the project, or $1 million, which the City was able to cover through the Capital Works Reserve Fund and other sources. Early in 2020, the City was notified this request for funding was denied.
October 2020 - Horseshoe-Bench Staircase Connection Project
Staff apply for funding (for the third time) for the Eby Staircase Connection Project, which aims to connect lower Eby St. to upper Eby St. via an all-season aluminum staircase with a bike rail for easier bike transport. Of the total estimated project cost of $721,451, the City would cover 10%, or $72,145, from the Northern Capital and Planning Grant Fund, and requested the remaining funding through the Investing in Canada Infrastructure Program's Rural and Northern Communities stream. Grants are expected to be awarded later this year for this funding stream.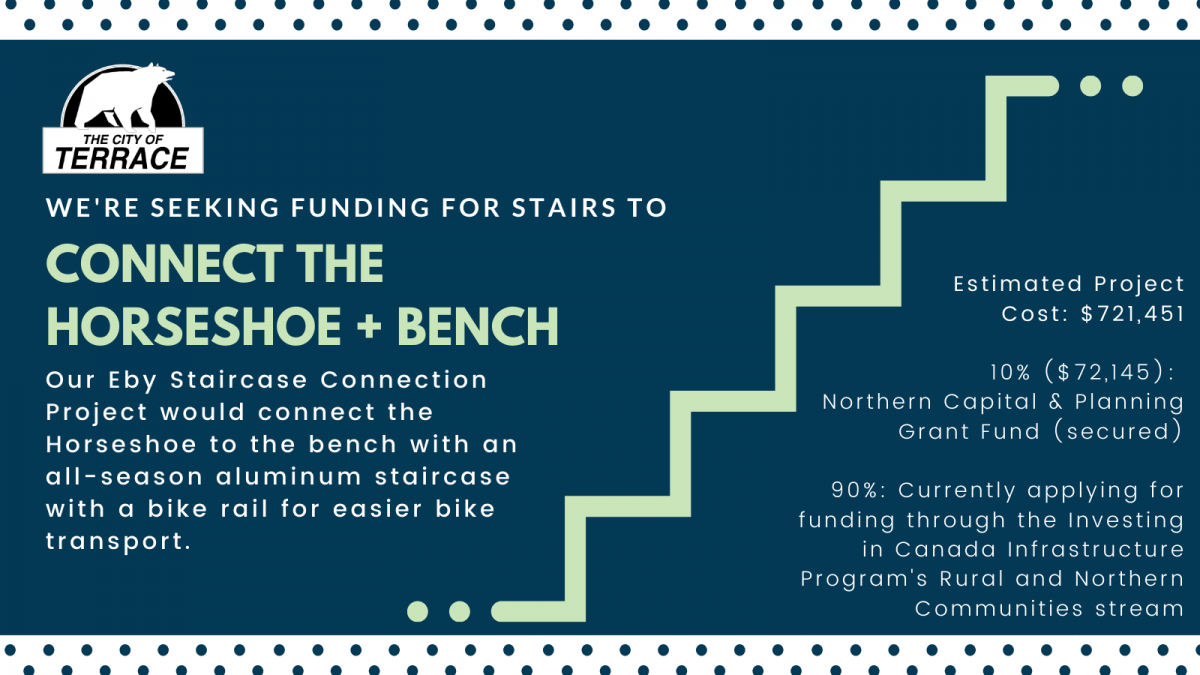 January 2021 - Preliminary design work planned
The City continues with preliminary design work in order to strengthen future grant applications. Council approves the 2021-2025 five-year plan, which includes $150,000 from the Northern Capital and Planning Grant (NCPG) reserve for a detailed geotechnical investigation and preliminary design work to take place in 2021 and detailed design work planned for 2022 ($250,000 from NCPG reserve funds).
March 16, 2021 - Gravel shoulder closure
The City closed the gravel shoulder on Lanfear to pedestrian use due to slope instability and slumping of portions of the gravel shoulder and commissioned a geotechnical consultant to conduct a safety assessment of the roadway and hill slopes.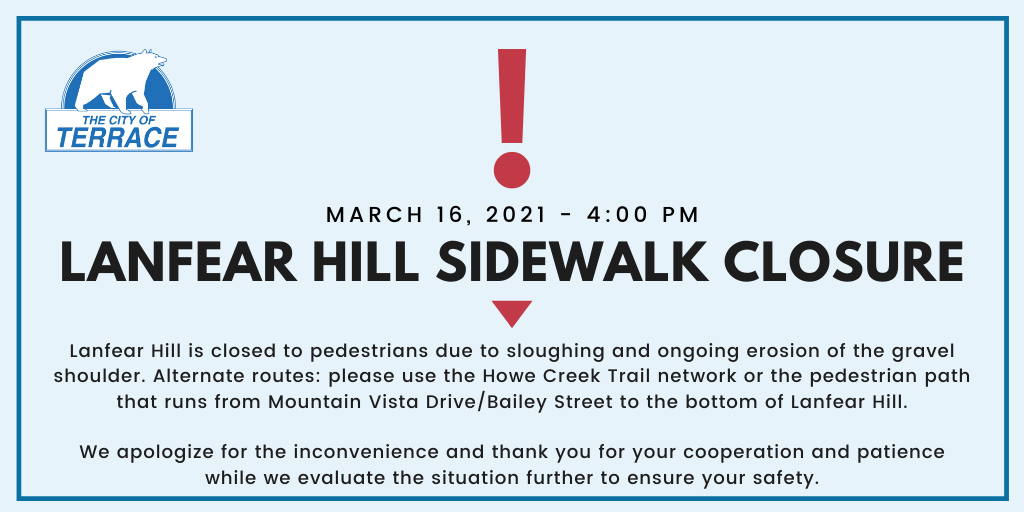 March 26, 2021 - Geotechnical report received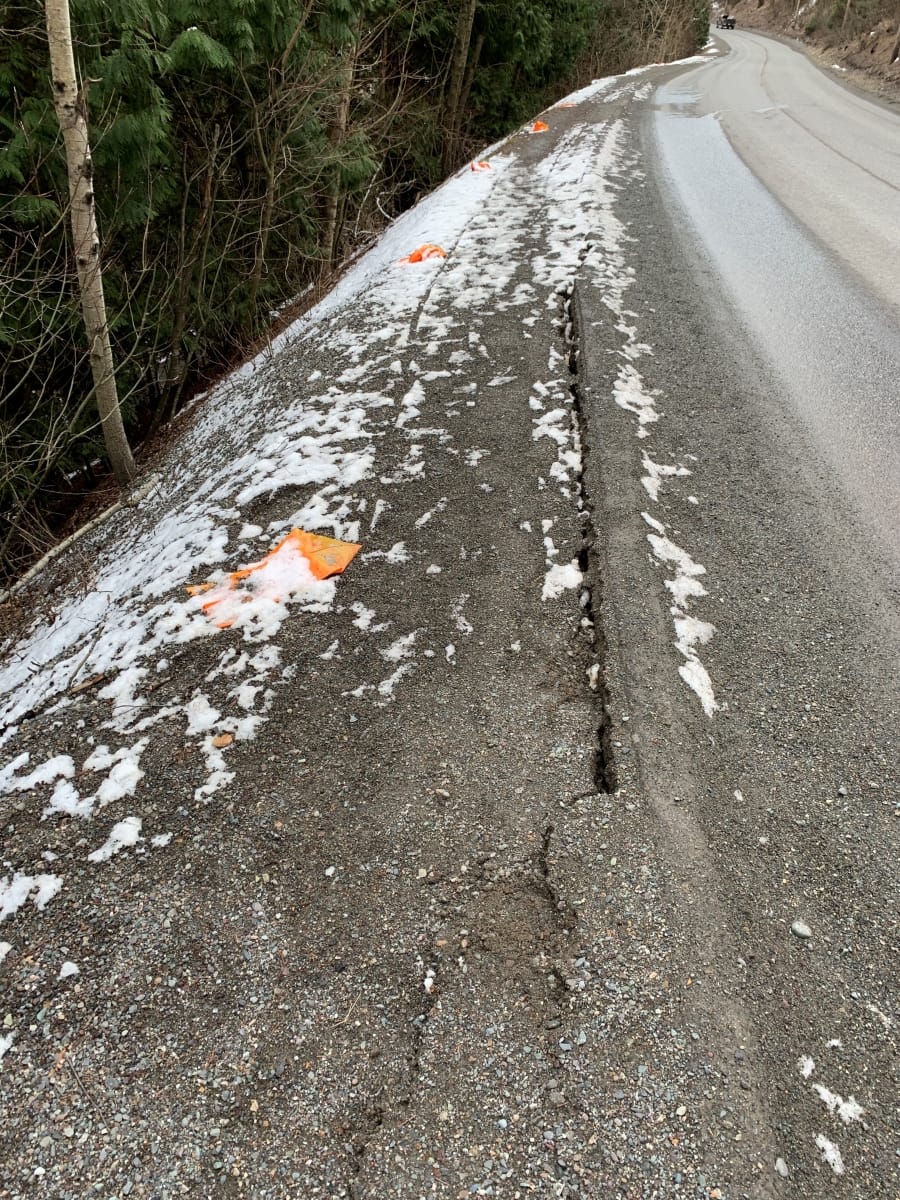 Following the closure of the sidewalk, staff took steps to secure an immediate geotechnical review and received a memo from the geotechnical consultant on March 26, 2021. Staff reviewed this document and considered options to present to council to ensure stability of the steep slope and that address both vehicle use and pedestrian/cycling routes.
April 12, 2021 - Repair plan decisions made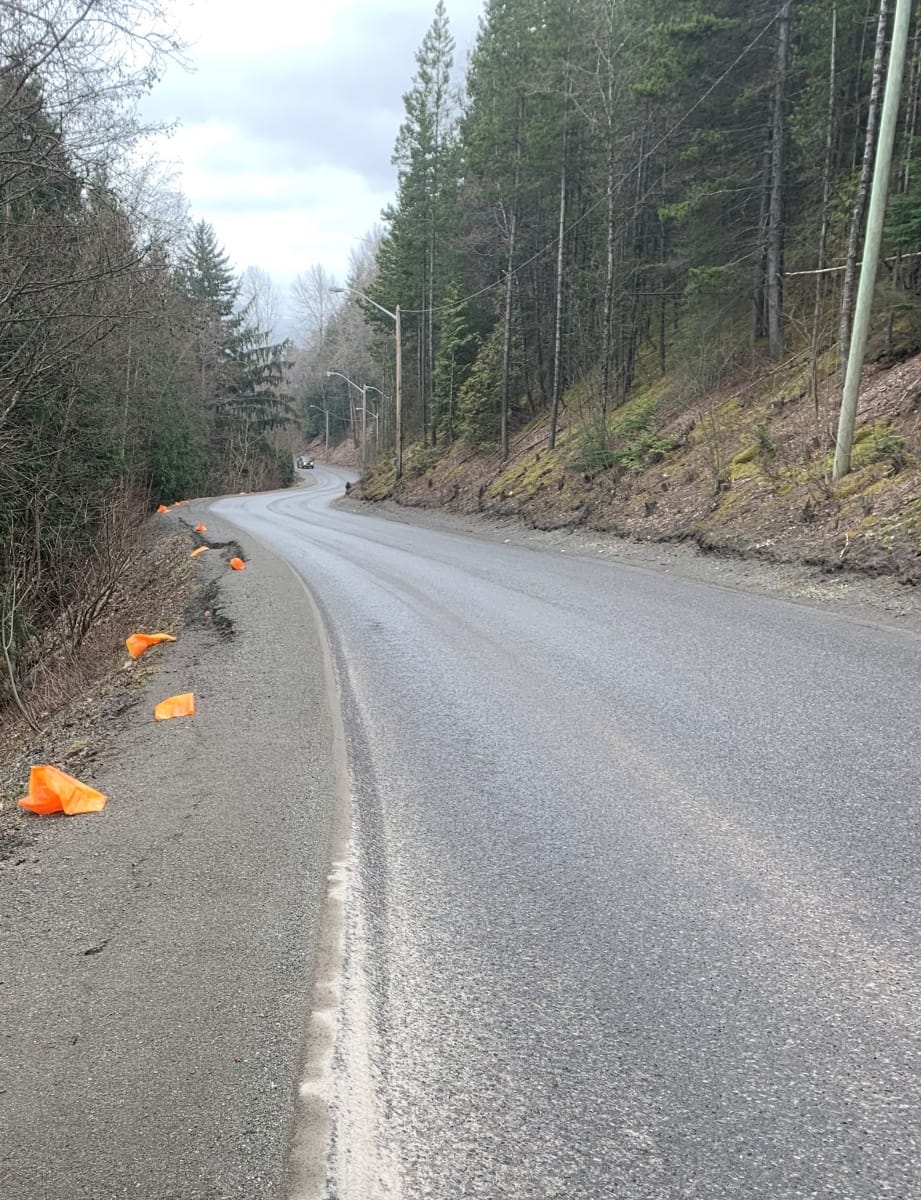 At the regular Council meeting of Monday, April 12, Council made two short-term decisions on Lanfear hill that will help remedy the current challenges while not drastically impacting traffic patterns or affecting the long-term plans for the road's reconstruction.
After examining two options, one for minor repairs and another more robust solution, Council agreed to complete minor repairs only on the gravel shoulder in order to return the shoulder to the existing width, minimize costs, reduce construction time, and help ensure pedestrians and cyclists can return to using this route as soon as possible. This repair option involves removing existing material from the gravel shoulder and replacing it with compacted rockfill and base gravels. Where poor soil conditions are found, wire-faced mechanically stabilized earth (MSE) walls will be installed.

Cost: $360,000

Timeframe: 8 weeks, planned for summer 2021

After hearing from staff about possible temporary traffic pattern modifications (three options provided that would allow for one lane of traffic and the other for pedestrian and cyclist use), Council decided not to implement any lane closures or change vehicle traffic patterns on Lanfear Drive.

Considerations: Pedestrian and vehicle safety, the needs of emergency services, traffic volumes, costs, traffic rerouting, winter maintenance, and school and transit buses
May 25 and 26, 2021 - Field Investigation Work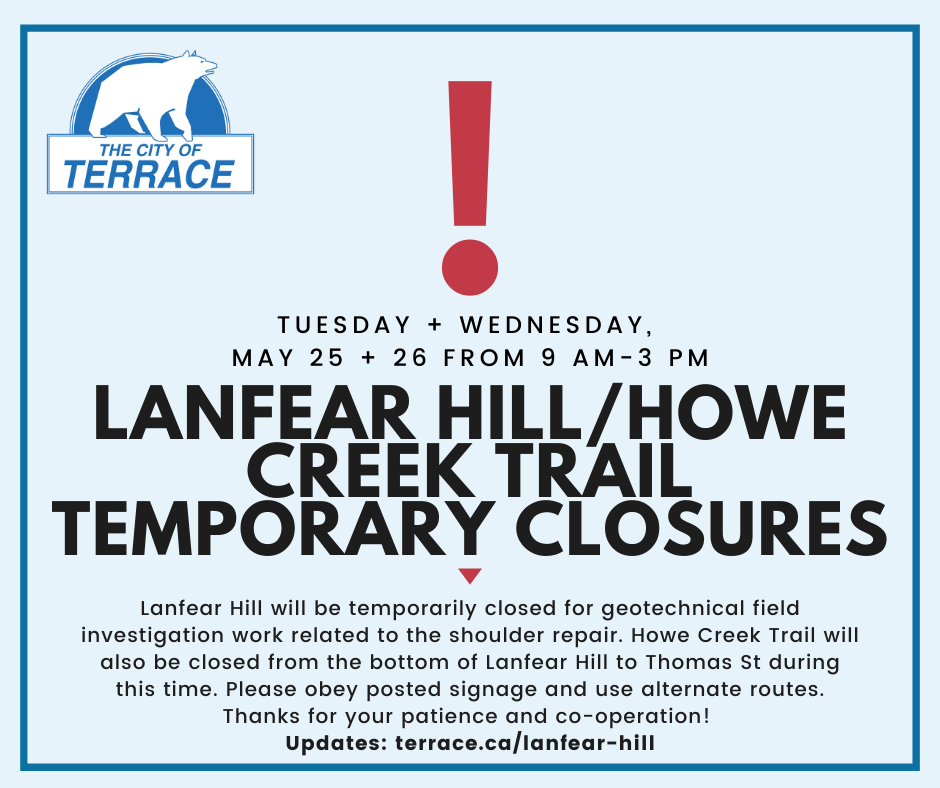 Lanfear Hill was temporarily closed on Tuesday, May 25, and Wednesday, May 26, between 9:00 am and 3:00 pm for geotechnical field investigation work related to the shoulder repair. 
Howe Creek Trail was also closed from the bottom of Lanfear Hill to Thomas St (i.e., the section below the Lanfear Hill shoulder) during this time.
July 19, 2021 - Site prep work
Lanfear Hill was closed on July 19 from 7 am-6 pm while crews completed site prep work.
August 3-23, 2021 - Full closure for repairs
Lanfear Hill was closed for all hours of the day until August 23 while the shoulder repair work was completed.
August 23, 2021 - Lanfear Hill shoulder repairs completed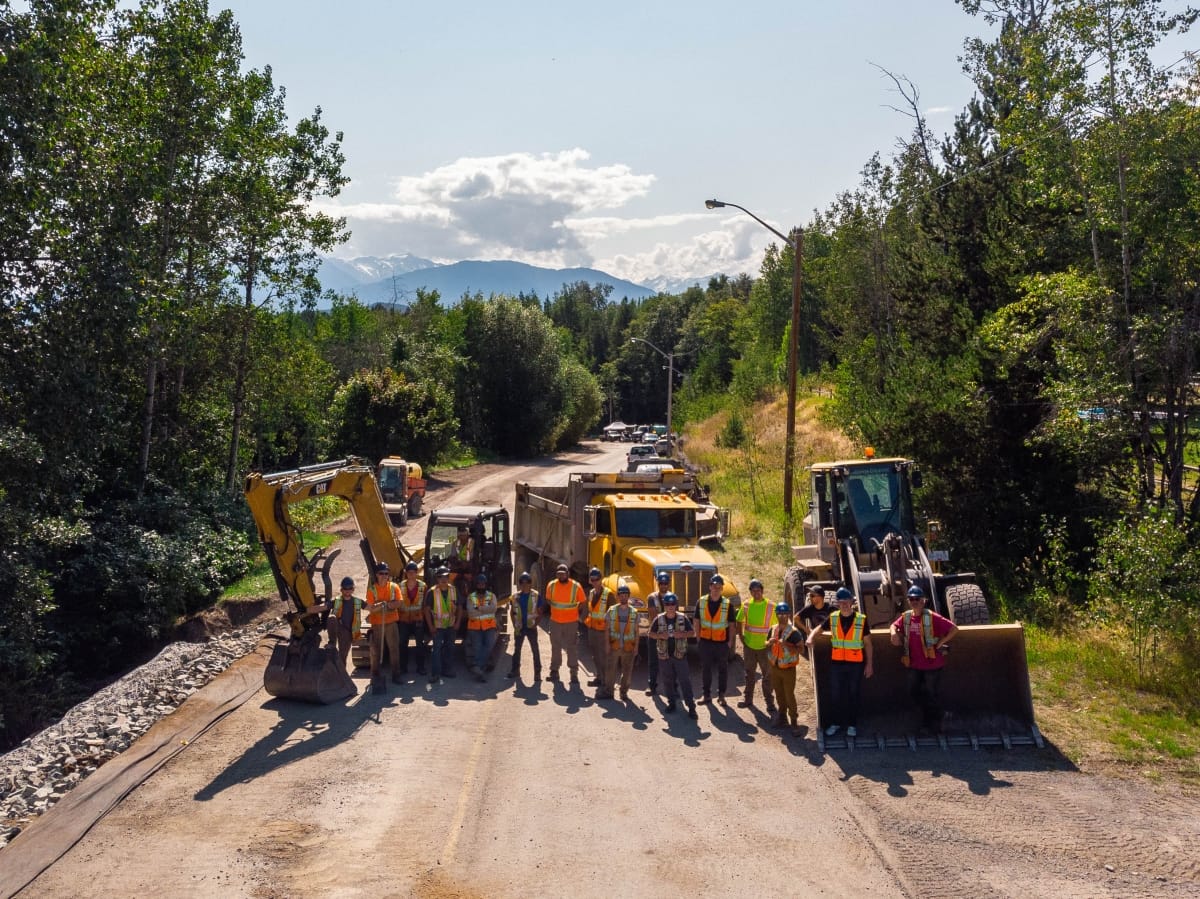 Lanfear Hill officially opened after a three-week closure! We would like to extend a huge congratulations and thank you to the Public Works crew for a job well done.