What's important to you about Terrace's heritage?
Share your thoughts about values, vision, and places that matter to help celebrate Terrace's heritage. Attend our Heritage Workshop or fill out our online survey. Learn more information in the handout and news release below.
HOW TO PARTICIPATE
Attend the Heritage Workshop
Thursday, October 17, 2019
4–8 pm
Days Inn Terrace, 4620 Lakelse Ave.
Join us for the chance to win prizes from Misty River Books, Sherwood Mountain Brewing, and Shames Mountain Ski Hill!
Take the online survey - Available Oct 17–Dec 31, 2019
Can't make it to the workshop? Fill out the survey for a chance to win a prize.
For more information:
Contact Ken Newman at 250-615-4032 or knewman@terrace.ca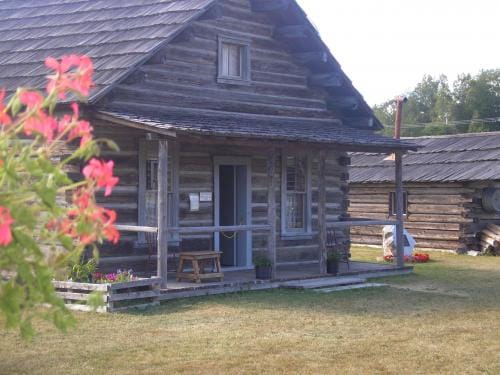 Learn more about the Heritage Conservation Plan, the Heritage Workshop, and how to participate in the protection and management of anything in the community with heritage value.
What's the Heritage Conservation Plan?
Everyone has an important story or a place they care about in their community
A Heritage Conservation Plan uses community input to create a vision and strategies for the conservation of a community's heritage in the short and long term
Heritage can mean different things to different people. It can include buildings, groups of buildings, sites, landscapes, views, industrial or agricultural features, natural features, roads, trails, spiritual places, events, stories, and memories—anything a community identifies as having value or being important to them
The plan takes into account all of the features that a community thinks have heritage value, states why they are important, and uses this information to create actions for heritage conservation
What's the Heritage Workshop about?
This focus of the workshop is to collect the community's ideas to understand what the heritage of Terrace is all about, its places that matter, and the future of its heritage resources
We'll use this information to create strategies and tools for heritage protection and management
We'll ask the public to respond to questions, map important places, and fill out a questionnaire
All collected input will be considered in the preparation of the Heritage Conservation Plan
We want to hear from as many different people of all ages in the community as we can
It's a drop-in format, so stay for as long or short a time as you like
Light refreshments will be available
What Is the Greater Context for This Project?
A Heritage Conservation Plan will provide the City with a policy framework to enhance the conservation and recognition of the City's heritage resources and provide background and tools to create an effective heritage management program.

The project will be completed in two phases. Phase 1 will be the Terrace Historic Context Study including a historical context study outlining Terrace's major historic themes and preparation of inventory of heritage places. Phase 2 will be a Heritage Management Plan that includes a development of visions and goals for heritage conservation in Terrace, creation of guidelines for evaluating heritage proposals, development of a terms of reference for the creation of a heritage advisory commission, and recommendations for key strategic directions to implement the plan.
Attend the regular City Council meeting on Tuesday, October 15, when the team of Denise Cook (Denise Cook Design), Susan Medville (Mountain Heritage), and Berdine Jonker will make an introductory presentation to council that introduces the project
Attend the Heritage Workshop on Thursday, October 17, between 4:00 and 8:00 pm and share your thoughts about Terrace's heritage and the Heritage Conservation Plan
Fill out the online survey (available October 17 until December 31, 2019)
Check back on this webpage for project updates
Questions? Call Ken Newman at 250-615-4032 or email knewman@terrace.ca