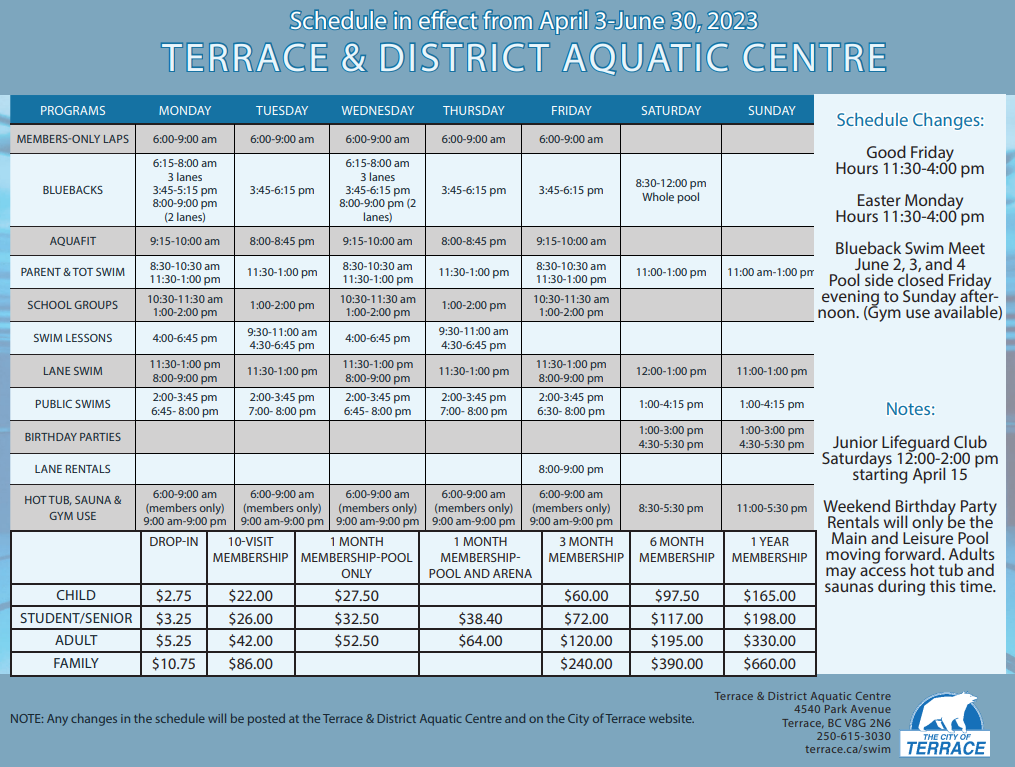 Join us for a swim
Check the Planning Your Visit section below for information on current protocols. Most activities are drop-in only. For sessions that must be reserved in advance, create an ActiveNet account and register online, or give us a call to register over the phone with a credit card.
VIEW THE APRIL 3-JUNE 30 SCHEDULE HERE
Call us: 250-615-3030
You may also visit us in person to register.
Use the Gym
Gym use is drop-in only. Pay at the door or use a facility pass for entry. Online pre-registration is not available.
Training
We offer training activities from time to time, including Bronze Cross/Bronze Medallion, Babysitting/Stay Safe courses, First Aid courses, and much more.
Click below to learn more about these opportunities!