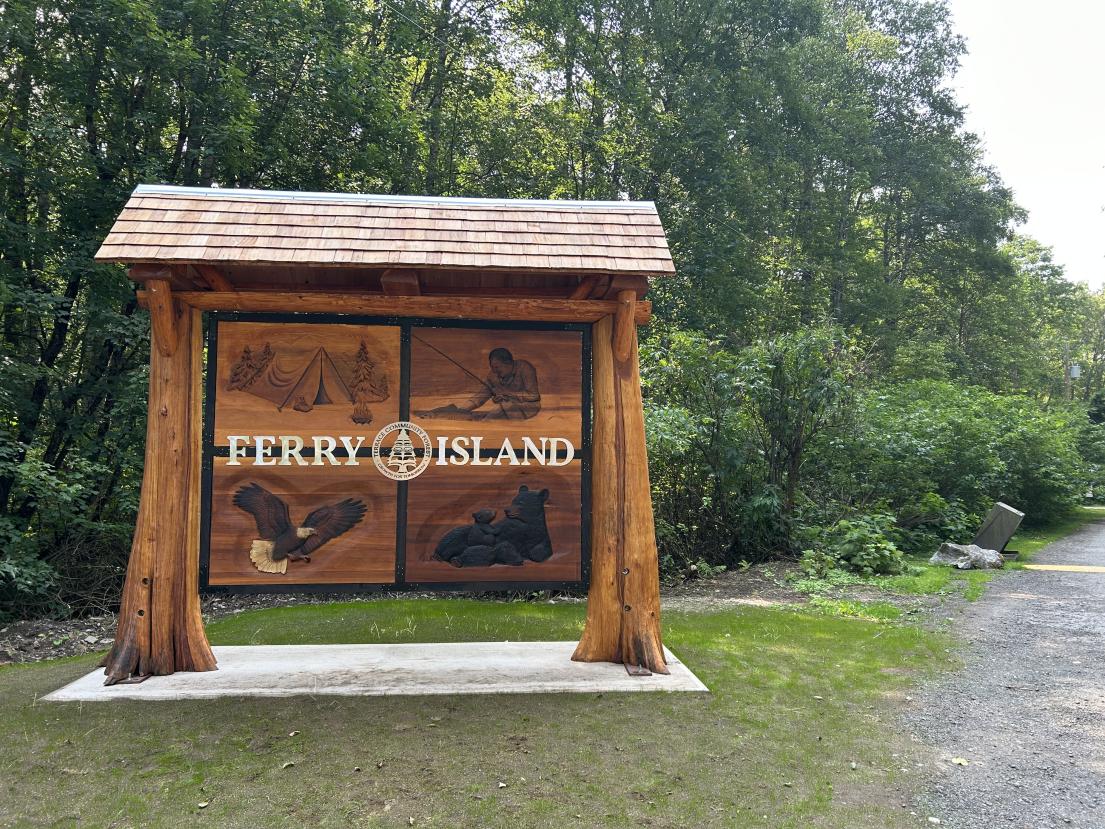 News:
Monday, September 25, 2023: Ferry Island camping has concluded for this season! Ferry Island remains open beyond this date for other users, including dog walkers, playground users, trail runners, fishing enthusiasts, and more. However, the main gate will be closed. Please park in the main or overflow parking lot. We look forward to welcoming back campers next spring!
Image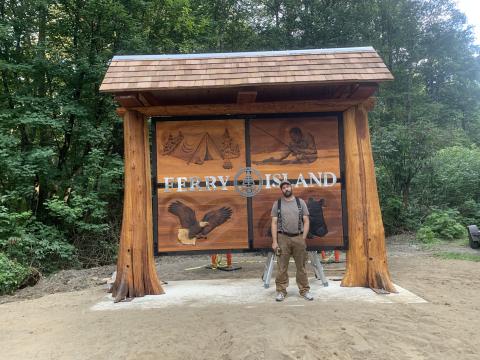 July 19, 2023: We are so proud to show off the new signage on Ferry Island, created by Joerg Jung of JJ's WoodArt and funded by Terrace Community Forest. The sign is nearing completion—the finished project will also contain a bench and a "Welcome" greeting in English and Sm'algyax. The sign containing information on the history of Ferry Island will also be reinstalled during project completion. Be sure to visit Ferry Island to check this out!
REMINDER ABOUT DOG ETIQUETTE:
We have noticed a large number of off-leash dogs in the campground area as well as dog poop left behind. Please leash your dogs in the campground area for everyone's safety and enjoyment. The off-leash area is beyond the power line, outside the campgrounds—see this handy map for the area with diagonal lines.
ALL visitors should be picking up poop after their pooches when visiting Ferry Island or any public area—no exceptions. We provide poop bag receptacles in many locations, but since these often empty quickly, please bring your own bags with you. With a little practice, it'll quickly become a habit to bring them, and the receptacles will become an emergency-only resource—that's how we like to think of them, anyway!
To recap: Leash and scoop! It's that easy.
---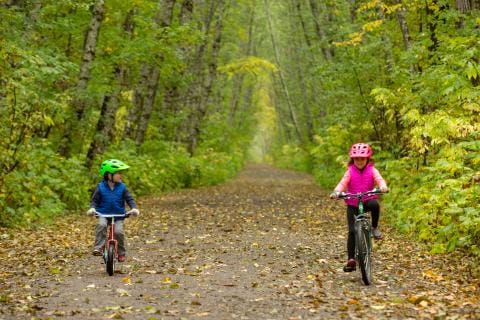 Ferry Island Campground is a municipal campground composed of 103 campsites and conveniently located 3.5 km from downtown Terrace. This campground is surrounded by a 150-acre park that includes trails, a children's playground, and unique tree carvings!  
Visitors to the Ferry Island pond are asked to respect the fragility of the creatures that are living there. Please do not handle or remove any of our resident tadpoles, frogs, or snakes.
---
Campground Status
The final night for camping this season is Sunday, September 24, 2023.
Reservations require one night advance payment. Long weekend reservations require advance payment in full. Accepted payment methods include cash, debit, or credit card.
Please email ferryisland@terrace.ca or call 250-631-2716 to reserve your spot.
Check the campground brochure for campground rules and etiquette.
Check the campground map for campsite locations.