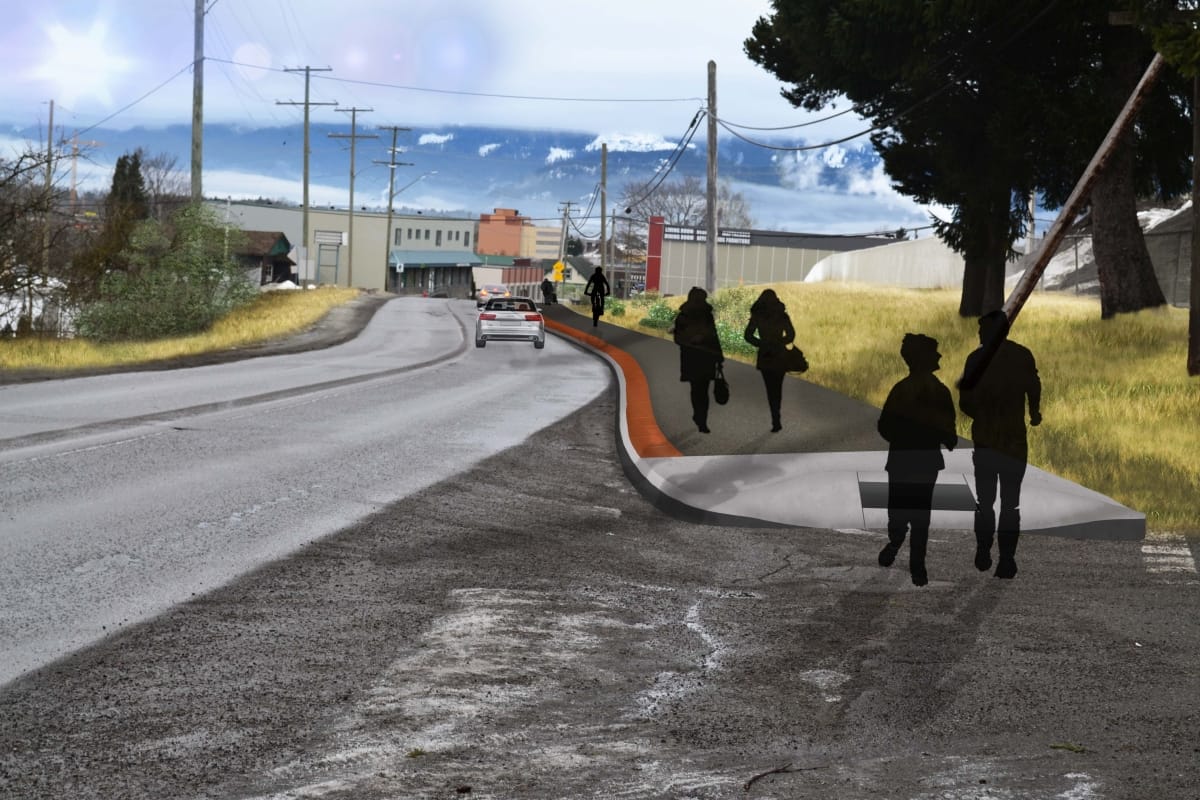 The Lakelse Gateway Connection Project will more safely connect Terrace to Thornhill and beyond via a 1-kilometre multi-use pathway on the north side of Lakelse Avenue. The project will upgrade the existing gravel shoulder to a separated, safe, and accessible 3-metre wide asphalt pathway, and complete related required roadworks. This pathway will span from the historic Old Skeena Bridge at the east end to the entry into downtown Terrace at Apsley Street. At Apsley Street, the pathway will terminate at a small gateway feature—likely including signage, landscaping, and a resting area—marking the entrance into downtown Terrace.
A gateway project was included in our 2018 Downtown Action Plan as one of "Ten Big Moves," a series of catalyst projects to accelerate a more dynamic downtown for Terrace. This project will significantly enhance this key gateway into Terrace while also completing a recreational connection to existing hiking and cycling trails and the Skeena River. It will serve the needs of residents and provide a recreational amenity for visitors to our community.
Click to view this image as a PDF: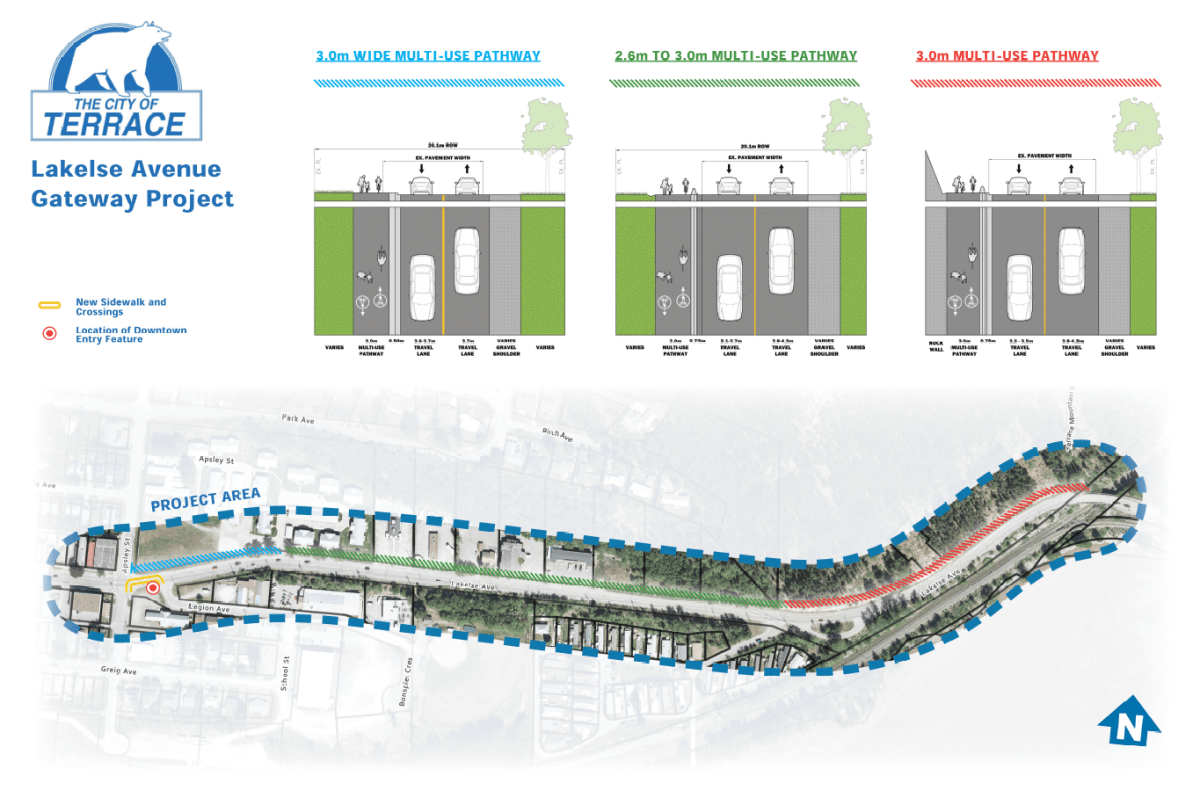 ALERT: LAKELSE AVE CLOSURE – APSLEY ST TO OLD BRIDGE
Lakelse Ave will be closed from Apsley St through to the Old Bridge from 7 am to 7 pm each day on Thursday, November 2, Friday, November 3, and Saturday, November 4 while paving is completed.
Thank you for your patience as we complete one of the final pieces of the Lakelse Gateway Connection Project!
Background: We were able to coordinate the milling back in September as the contractor passed through town to save mobilization fees and continue to work towards completing the project in 2023. The paving crews in the region have a very full schedule. They've been working with us to fit this project in this year, but they were not available at the time of the milling. We are pleased to have scheduled them in for November 2-4, 2023. More background information can be found in the October 23, 2023, report to Council, found here.
---
Image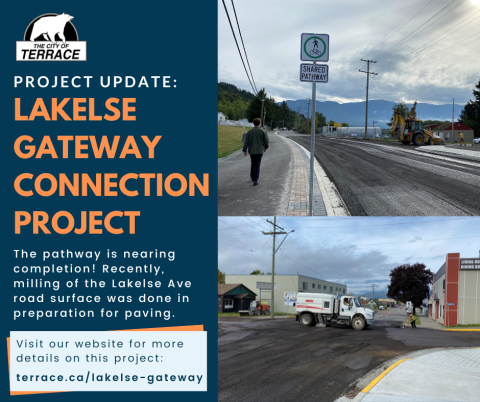 Lakelse Ave road surface milling was completed on Thursday, September 14. This work was being done in preparation for paving, which is one of the remaining phases of the project.
Contact Us
For more information, please contact
Development Services
250-615-4000
developmentservices@terrace.ca