Explore Volunteer Opportunities Offered Through the City of Terrace
From time to time, the City of Terrace offers volunteer opportunities for the public. Browse the current opportunities below to learn more about what's available.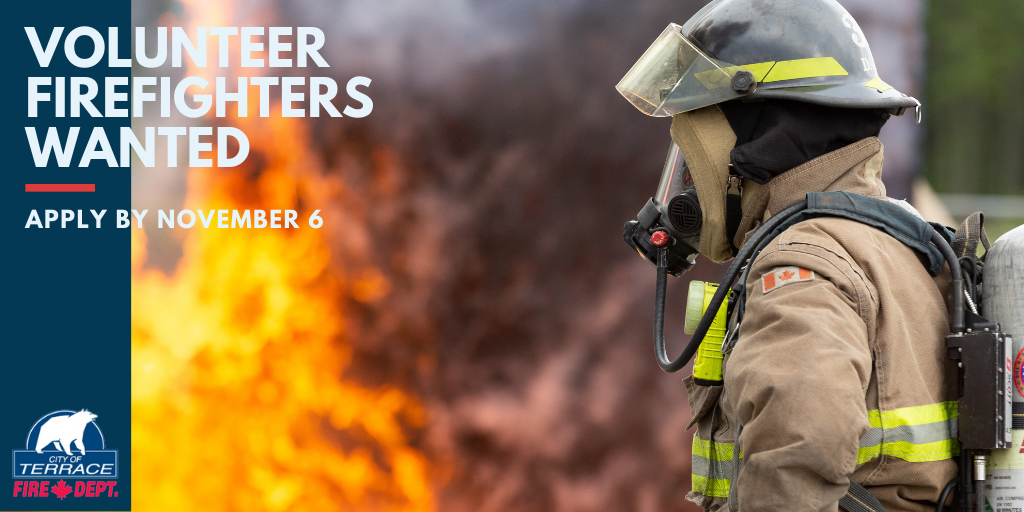 Department: Fire Department
Deadline: November 6, 2020
---
VOLUNTEER OPPORTUNITY DESCRIPTION
The Terrace Fire Department is looking for volunteers like you! Sign up to be a volunteer firefighter and help your community during fires, medical emergencies, and motor vehicle rescues. You will receive all the training you need to help develop your team-building and leadership skills. Strengthen your community and yourself through involvement with the Terrace Fire Department.
---
HOW TO APPLY
Find the application requirements, commitment needed, and other frequently asked questions under Join Our Team (hit the + sign!):