Explore Volunteer Opportunities Offered Through the City of Terrace
From time to time, the City of Terrace offers volunteer opportunities for the public. Browse the current opportunities below to learn more about what's available.
Current Opportunities
No volunteer opportunities are available at this time. Please check back later.
Library Board Trustee - CLOSED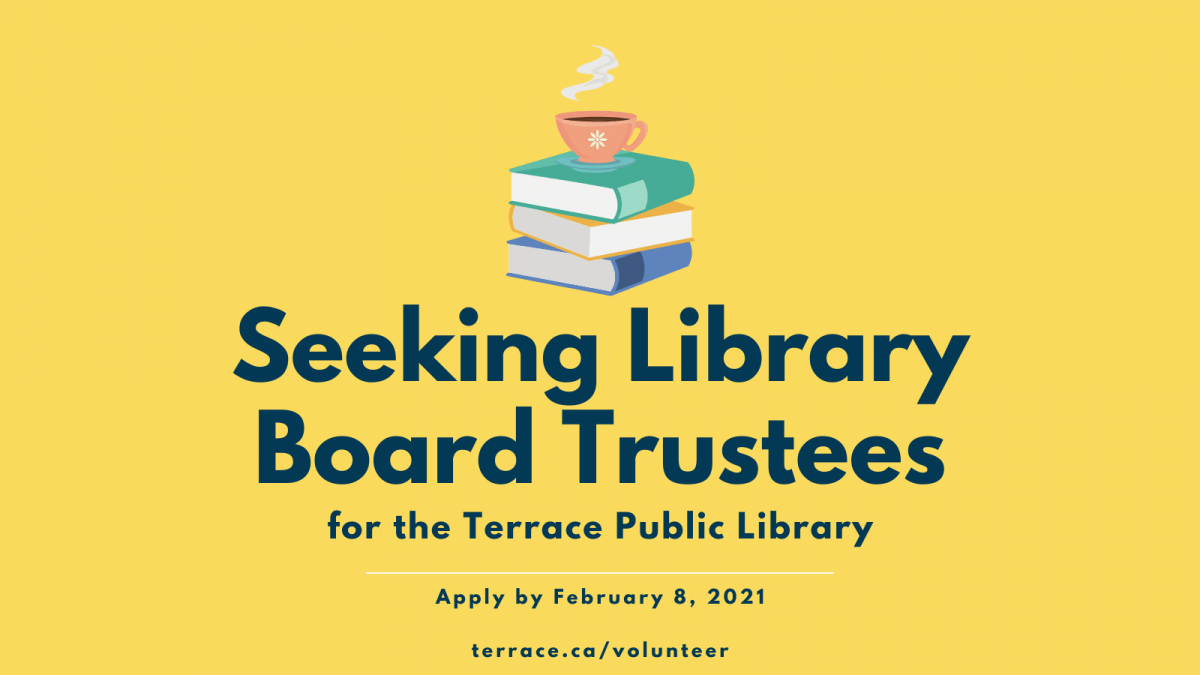 Department: Community Partner - Terrace Public Library
Deadline: February 8, 2021
---
VOLUNTEER OPPORTUNITY DESCRIPTION
The Terrace Public Library is seeking applications for members to sit on the Board of Trustees of the Terrace Public Library Association. To be eligible to sit on the library board, individuals must have a valid library card and be a resident of Terrace, Thornhill, Rosswood, New Remo, Old Remo, Jackpine Flats, Copperside, Usk, and all community east to Chimdemash.
---
HOW TO APPLY
If you are interested in sitting on the Library Board, please fill out the Trustee Application Form and return it to the library by February 8, 2021. Applications can be submitted to library@terracelibrary.ca.