Explore Volunteer Opportunities Offered Through the City of Terrace
From time to time, the City of Terrace offers volunteer opportunities for the public. Browse the current opportunities below to learn more about what's available.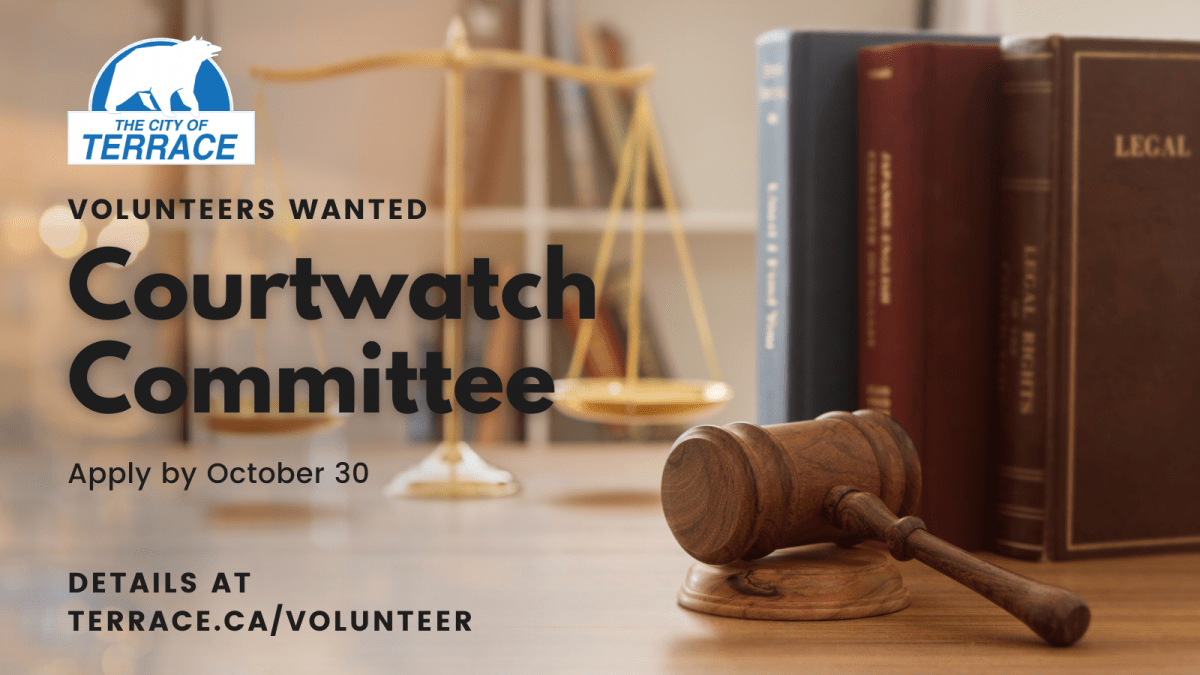 Department: Administration
Deadline: October 30, 2020
---
VOLUNTEER OPPORTUNITY DESCRIPTION
The Courtwatch Committee will observe Provincial Court proceedings in Terrace and report to Council on a regular basis. We are searching for volunteers from diverse backgrounds who have an interest in observing the courts, and who will be available to attend the Court on weekdays.
Background:
The Courtwatch Committee was originally proposed by Council as part of a proposed "Good Neighbour Bylaw" in August 2019. The idea of the entire bylaw was to mitigate unwelcome behaviour, vagrancy, and loitering, and provide improved public safety and awareness of bylaws within the City of Terrace. Council decided to create the Courtwatch Committee as a way to monitor court processes in Terrace to provide a public presence in the courtroom and collect information regarding the court processes and outcomes. This would allow Council to analyze the trends and outcomes of court cases and show those involved in the judicial process (like judges, jurors, etc) that there is a public interest in how courts handle cases.
A Committee of the Whole meeting on July 28, 2020, worked out some of the details of this program. 
In addition, the Terrace Standard did a story about this program following that meeting, which may also be helpful for background.
---
HOW TO APPLY
Please fill out the application form:
Please send completed applications to:  
c/o City of Terrace
Attn: Alisa Thompson
3215 Eby Street
Terrace, BC  V8G 2X8
Phone: 250-638-4721
Fax: 250-638-4777
Email: athompson@terrace.ca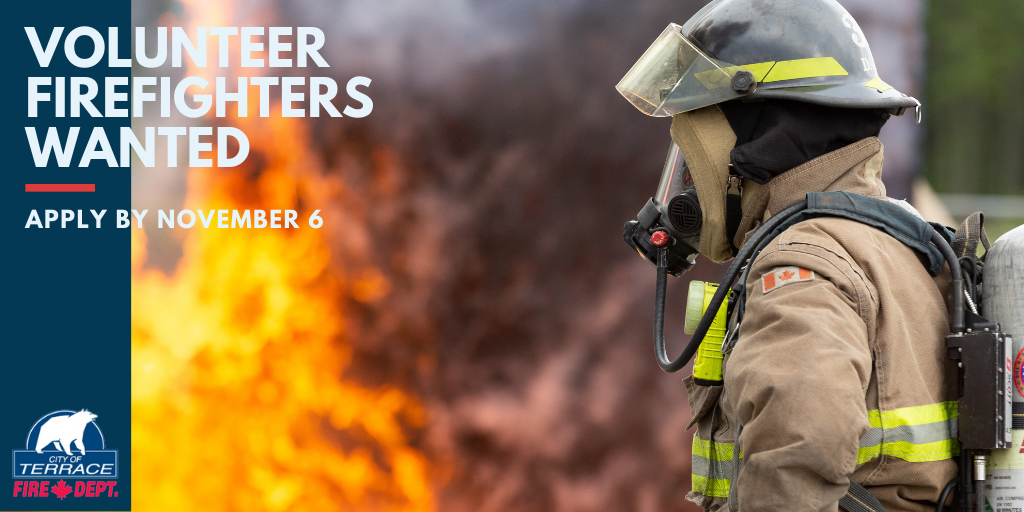 Department: Fire Department
Deadline: November 6, 2020
---
VOLUNTEER OPPORTUNITY DESCRIPTION
The Terrace Fire Department is looking for volunteers like you! Sign up to be a volunteer firefighter and help your community during fires, medical emergencies, and motor vehicle rescues. You will receive all the training you need to help develop your team-building and leadership skills. Strengthen your community and yourself through involvement with the Terrace Fire Department.
---
HOW TO APPLY
Find the application requirements, commitment needed, and other frequently asked questions under Join Our Team (hit the + sign!):