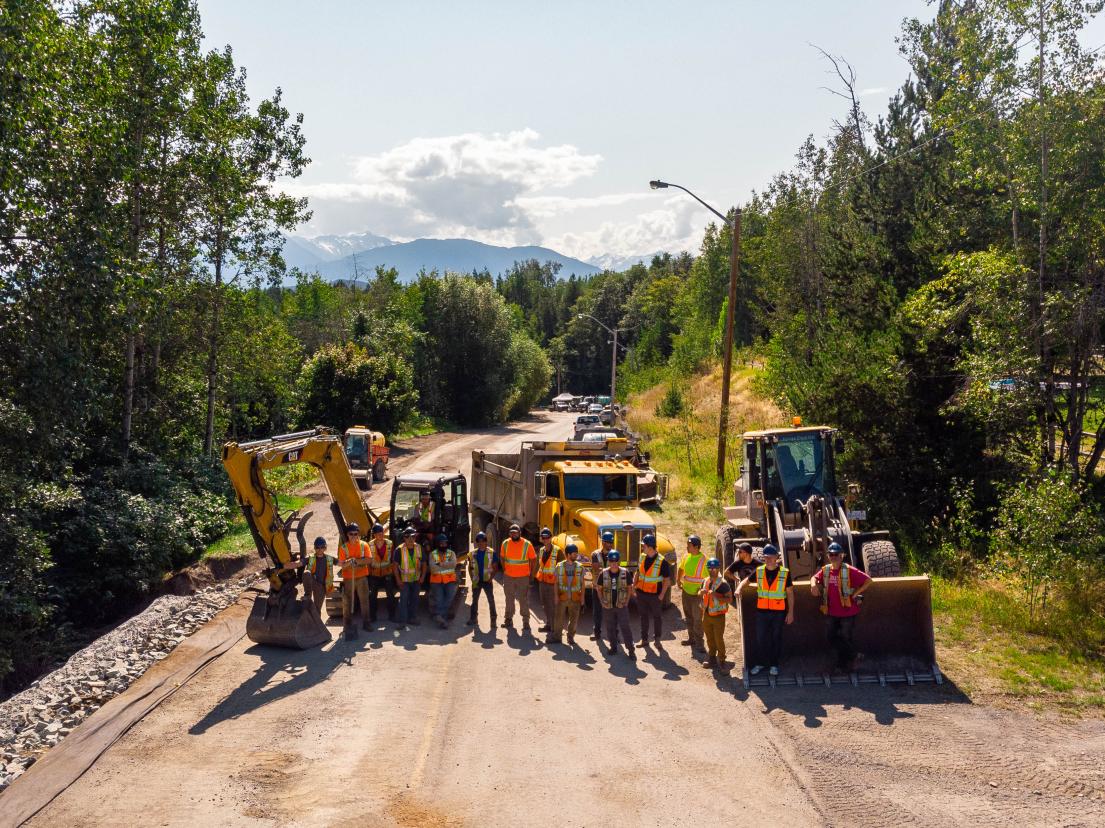 What is Asset Management?
Understanding what asset management is begins with an understanding of the word "asset" in this context. In the broadest sense, an asset is anything that delivers value to your organization and the stakeholders you serve. When we talk about municipal asset management, we typically talk about assets being a piece of publicly-owned infrastructure, for example a road, a water pipe, an indoor or outdoor recreational facility, an office building, etc.
By definition, Asset Management is: an integrated process, bringing together skills, expertise, and activities of People; with Information about a community's physical Assets; and Finances; so that informed decisions can be made, supporting Sustainable Service Delivery.
The following diagram from Asset Management British Columbia best identifies the framework that the City of Terrace will follow. As this is a continuous improvement process the circles with the directional arrows indicate that this is something that keeps moving even as stages are complete and requires People, Assets, Information and Finances to be a part of every step as the City moves around the wheel.
Image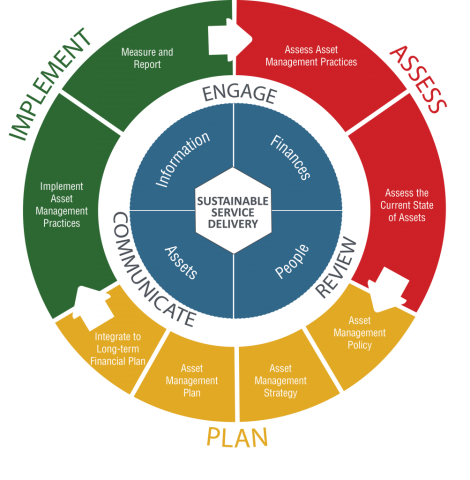 Why Invest in Asset Management?
Federation of Canadian Municipalities explains the reasons for investing in Asset Management in this short 4 minute Youtube video
Asset Management is also found in the City of Terrace Policy No. 117
City of Terrace- Asset Management Publications
Asset Management BC Newsletter- Winter 2022