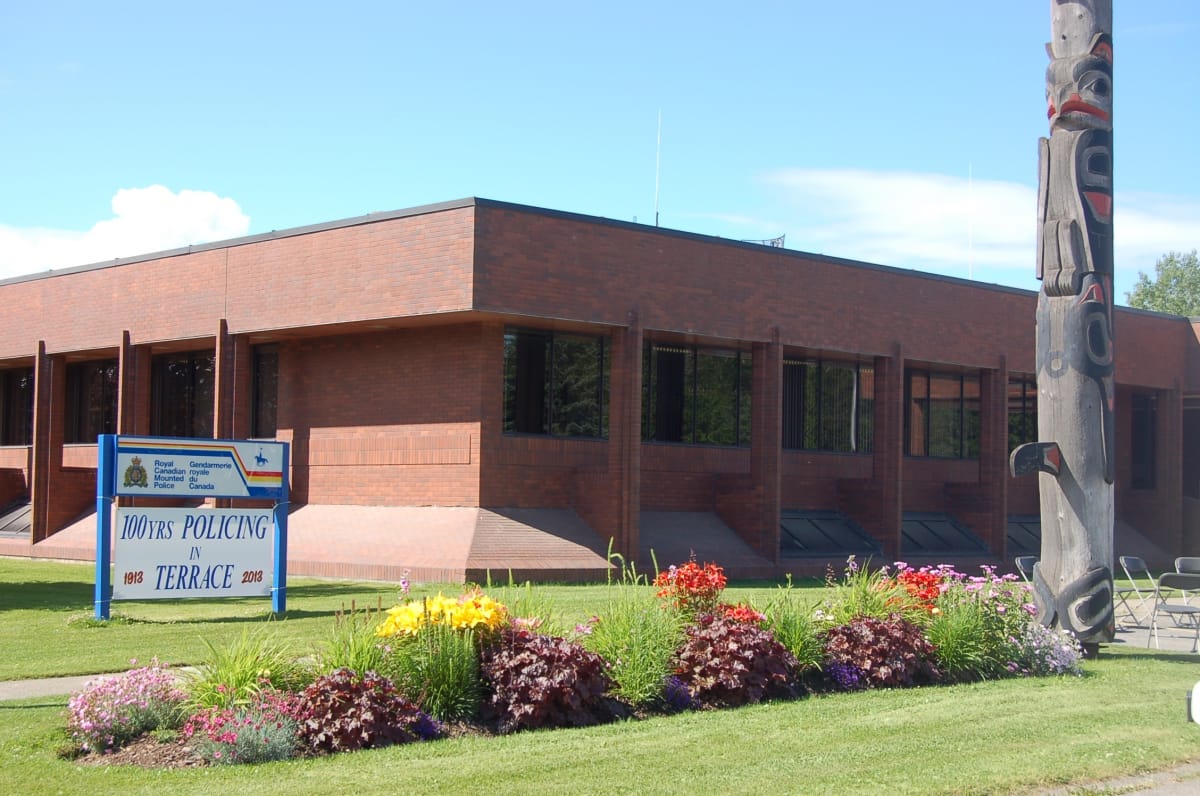 The population of Terrace and surrounding district is approximately 20,000, with our total Detachment strength at 60 personnel. This includes 45 regular members, 10 municipal employees, 5 public service employees, and 2 Victim Service employees. The Detachment area extends approximately 50 km north on Highway 113, 24 km south on Highway 37, 70 km east on Highway 16, and 70 km west on Highway 16.
Online Crime Reporting
For immediate police assistance, please call 9-1-1.
The RCMP's Online Crime Reporting is a platform for the public to report non-emergency crimes to the RCMP. 
Currently, these are the types of non-emergency crimes that can be reported in Terrace:
Lost Property
Theft of Bicycle Under $5,000
Theft Under $5,000
Theft Under $5,000 from Vehicle
Damage/Mischief Under $5,000 to Property
Damage/Mischief Under $5,000 to Vehicle
Driving Complaints
Hit and Run to Unoccupied Vehicle or Property
Lost or Stolen Licence Plates or Decals
You cannot use Online Crime Reporting if:
There is a witness or suspect (this restriction does not apply to Driving Complaints)
There are lost or stolen items involving personal identity or firearms
This new, efficient way to report less serious crimes provides citizens with the file numbers they may need in circumstances of lost or stolen property and allows RCMP front-line staff to focus on higher-priority issues to ultimately improve response times, which will improve the safety of our community. Meanwhile, it also allows police to capture information about non-emergency crimes that may otherwise go unreported. 
Report Now
For immediate police assistance, please call 9-1-1.
To report a crime through the online tool, you will need to provide:
address
phone number
valid email address
The process typically takes less than 15 minutes to complete. For those who don't have access to a computer or a valid email address, reporting in person is still available.
The Terrace RCMP and Services Available
Contact the RCMP
For immediate police assistance, please call 9-1-1.
Location and hours:
3205 Eby St
Terrace BC V8G 2X7
Telephone: 250-638-7400
Fax: 250-638-7448
General services available Monday to Friday, 8 am to 4:30 pm
Report non-emergency crimes online: Online Crime Reporting
Twitter: @TerraceRCMP