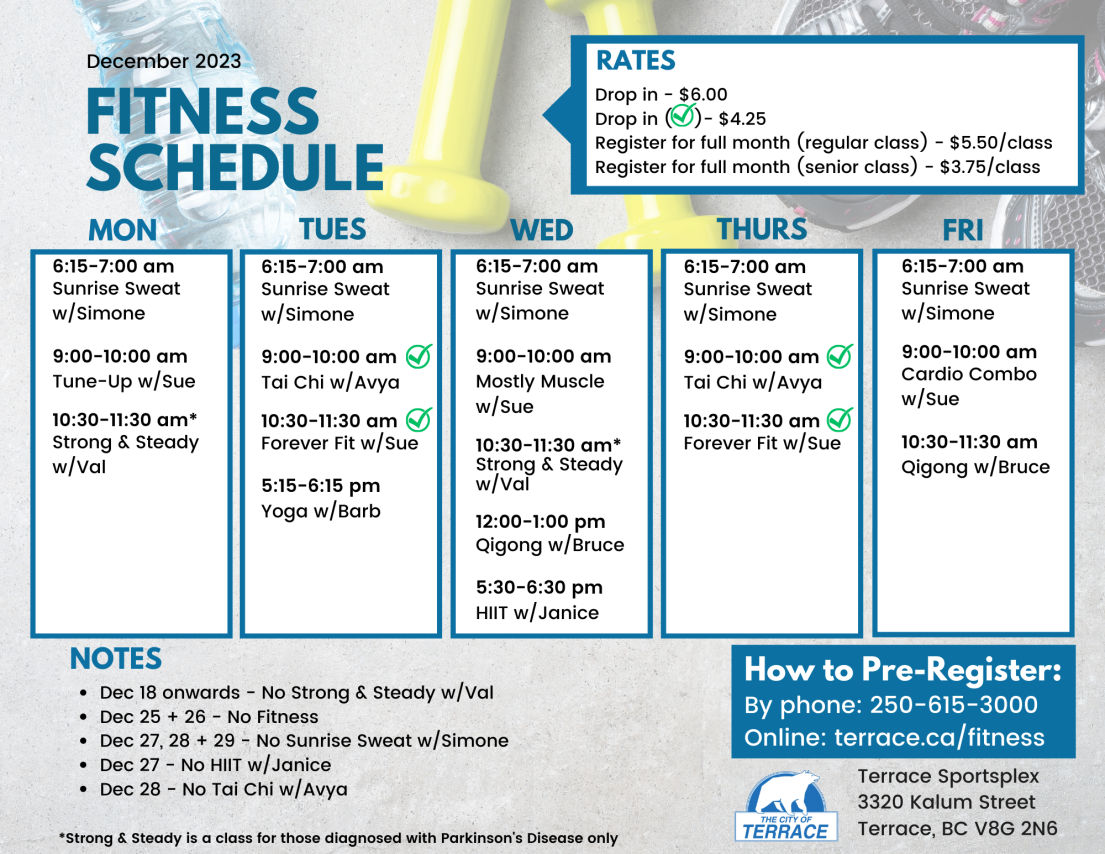 December 2023 Fitness Schedule
Click here to download a PDF version of this schedule.
Click the links below to visit the enrolment page on ActiveNet.
*Strong & Steady is a class for those diagnosed with Parkinson's Disease only
Notes:
Dec 18 onwards - No Strong & Steady w/Val
Dec 25 + 26 - No fitness
Dec 27, 28 + 29 - No Sunrise Sweat w/Simone
Dec 27 - No HIIT w/Janice
Dec 28 - No Tai Chi w/Avya
Ready to sign up?
Click the links in the calendar above, or click below to browse all activities.