By Vehicle
Driving Routes www.hellobc.com Hwy Conditions www.drivebc.com 
Most visitors drive Highway 16 to Terrace to take advantage of the incredible scenery along the way.   Driving to Terrace from Vancouver, Calgary, or Edmonton is a must for anyone whether it's your first time in Canada or you have lived here your whole life.  Plan to take several days to allow you to maximize the time in the communities and stops along the way. Don't forget to keep your camera handy as this drive is home to more wildlife than anywhere in BC!  For more info about the drive and best routes check out some of the more popular Driving and Circle Routes in BC at http://www.hellobc.com
Fuel and Diesel: There is no need to worry as there is no shortage of large and small communities along the way to get gas/diesel or grab a bite to eat.
Car Rental: Should you require a vehicle while in Terrace there are many trusted car rental businesses which offer visitors a variety of options for transportation including vehicles equipped for winter driving.
By Ferry
A popular BC circle route, the Heritage Discovery, entails taking the ferry between Vancouver Island and and the Mainland, stopping in Terrace when driving to or from Prince Rupert. The ferry is capable of carrying large RV's and motor homes. This 15 hour journey takes you through the spectacular Coastal BC waters and it is not uncommon to see whales, eagles, and the pure splendour of BC's inside passage. Find all you need to book your trip on the BC Ferries website.
By Air
Airport info www.yxt.ca  and Airlines or www.aircanada.ca or www.westjet.com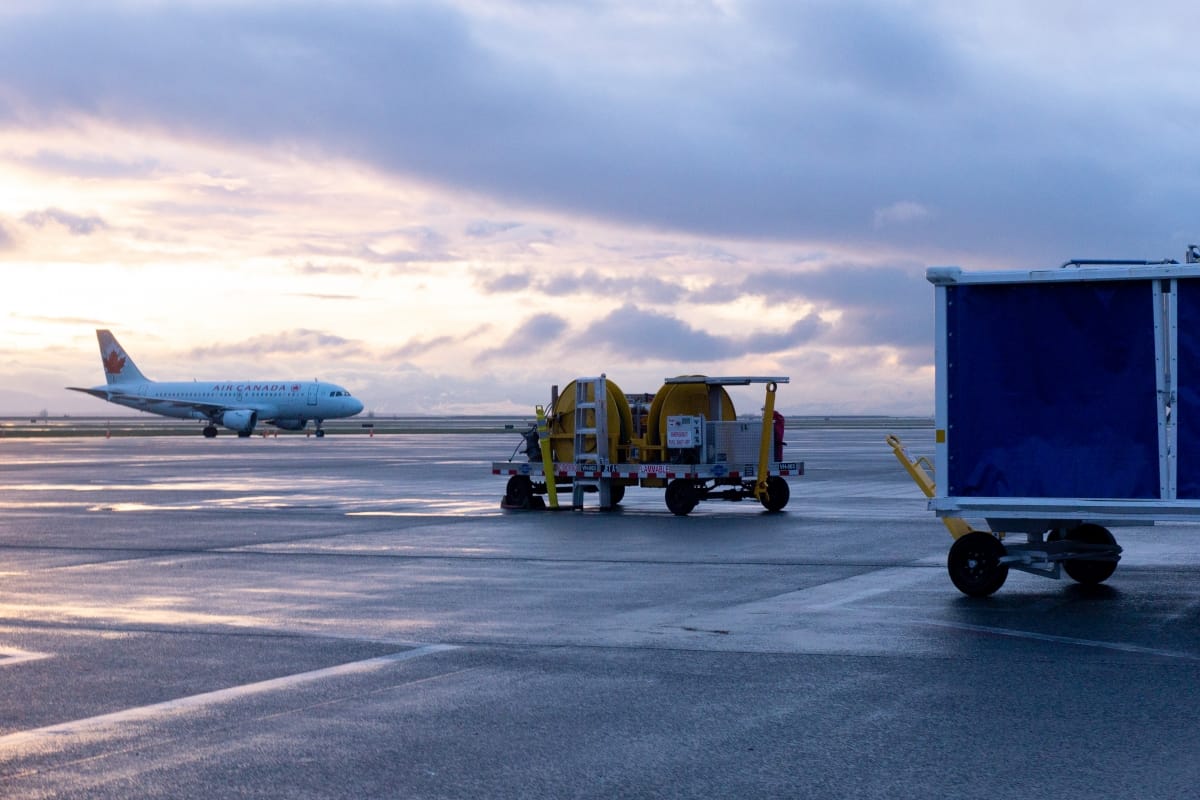 The Northwest Regional Airport services both Terrace and Kitimat as well as the surrounding region and is the largest in the area with about 10 direct daily flights to Vancouver, as well as flights to a host of other Northwestern communities. Your choice of airlines from the Main Terminal at Vancouver's YVR airport are Air Canada, WestJet and our Northern airline Hawkair, all providing excellent value and service.
By Rail
Did you know that you can travel the length of our great country by train? VIA Rail trains pass through Terrace several times a week travelling between Prince George and Prince Rupert. Weaving in and out of the mountains passing by raging rivers, the train allows access to wilderness sights and scenery not visible from the highway. The Via Rail station is located at the historic George Little House at the base of Kalum Street. Passenger trains don't run every day. Information about traveling by train can be found on VIA Rail's website.
By Bike
During the summer, many cyclists pass through town on BC adventures. It's best for bikers to thoroughly research local terrain before traveling through the area, but local bike shops are more than happy to assist should any technical difficulties arise.