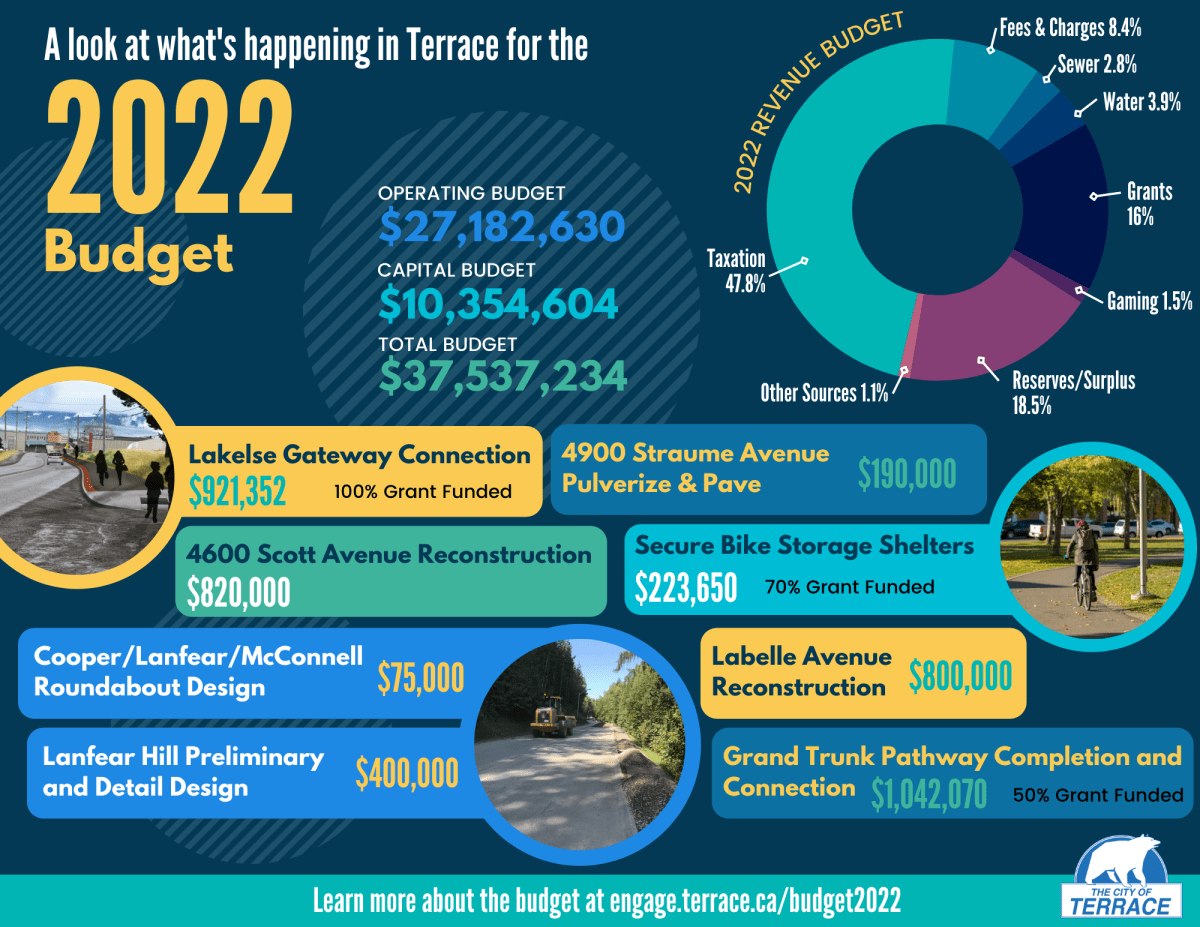 Budget 2022
Read about the budget for 2022.
---
Property Tax & Property Assessments
Paying Property Tax
Property tax 2022 information coming soon.
Forms
Home Owner Grant
Tax Deferment Program
Tax Sale Information
---
Contact Us
The City of Terrace maintains a variety of reports and plans related to finance and taxation. Explore these below.
Statement of Financial Information (SOFI) Reports
The Statements of Financial Information (SOFI) report is a legislated requirement for all municipalities in BC. The report includes the following:
Schedules of remuneration paid to the Mayor and Council.
A listing of municipal employees and their positions who have remuneration over the threshold amount of $75,000.
Amounts paid to suppliers of goods and/or services to which the municipality paid a total that exceeds $25,000.
All grants awarded by the municipality to not-for-profit organizations for the reporting year.
Download recent reports
Municipalities are required to produce an annual report summarizing their goals and objectives for the following year and the progress that has been made toward the previous year's goals and objectives. Annual reports include audited financial statements, tax exemptions, services, and operations for the previous year.