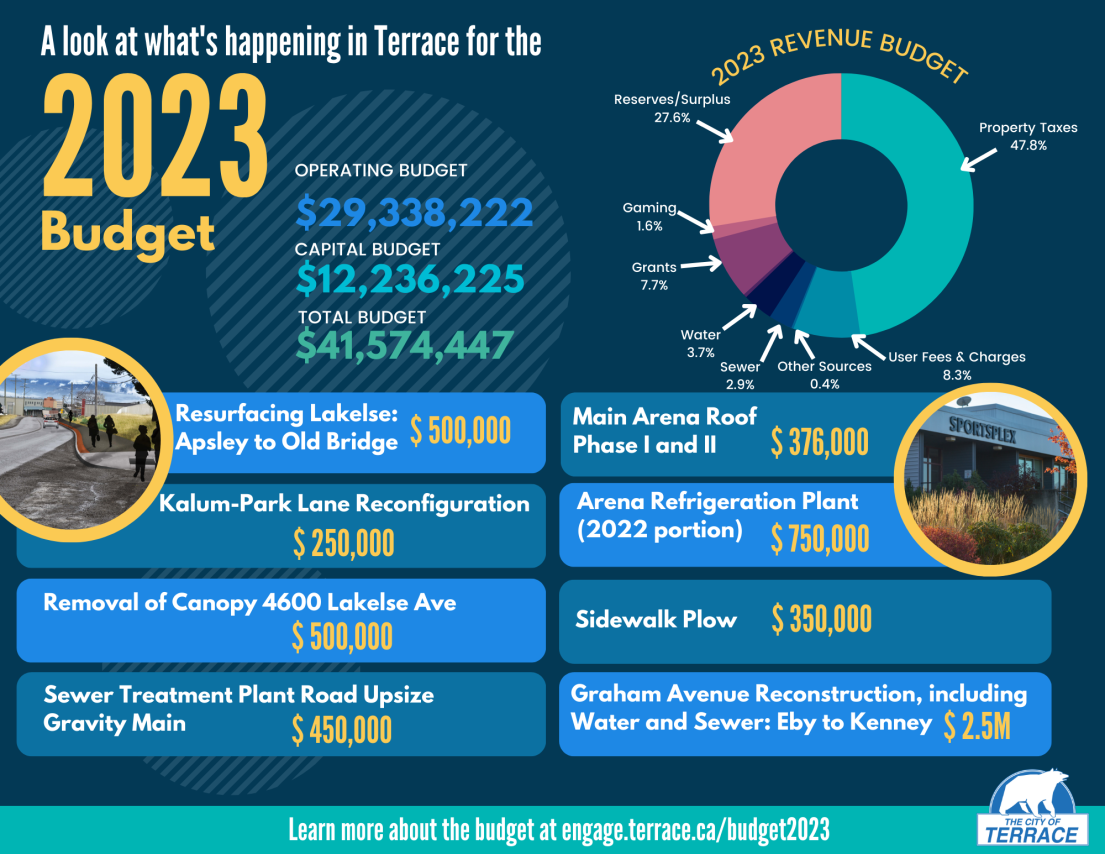 Explore this year's budget highlights: Budget infographic  |  Budget 2023 page
---
Property Tax & Property Assessments
Paying Property Tax
Property tax 2023 information is available now.
Visit our Property Tax page for 2023 payment information
Forms
Home Owner Grant
Tax Deferment Program
Tax Sale Information
---
Change of Mailing Address on Title for BC Property Owners
The address on a title is where information about a property may be sent, such as assessment, property tax and speculation tax notices. Property owners are encouraged to ensure it's an address where they can receive mail. It does not have to be the address of the property.
BC property owners can update the mailing address on a land title online by using the BC Services Card app. The option to mail or deliver an application in person by appointment at a Land Title Office is also available. To learn more or start an application, visit www.ltsa.ca/ChangeMailingAddress
---
Contact Us
The City of Terrace maintains a variety of reports and plans related to finance and taxation. Explore these below.