TerraMap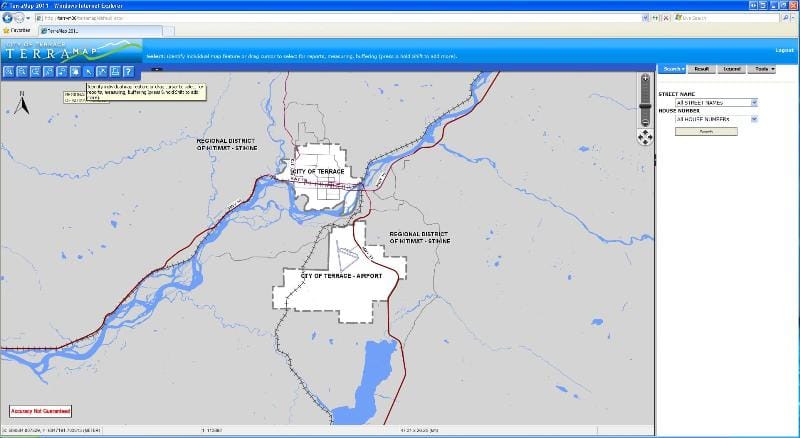 In 2008, Terrace was the first community in Northwestern BC to introduce a free web-based mapping service to the general public. TERRAMAP offers the viewer access to our zoning mapping in a user-friendly, interactive format. 
TERRAMAP functions on both PC and Mac and is compatible with most browsers; however, there are compatibility issues with Internet Explorer 9.
If you're currently using IE9 please click on the 'Compatibility View' icon  

  that shows on the right side of the address bar if you are experiencing problems.