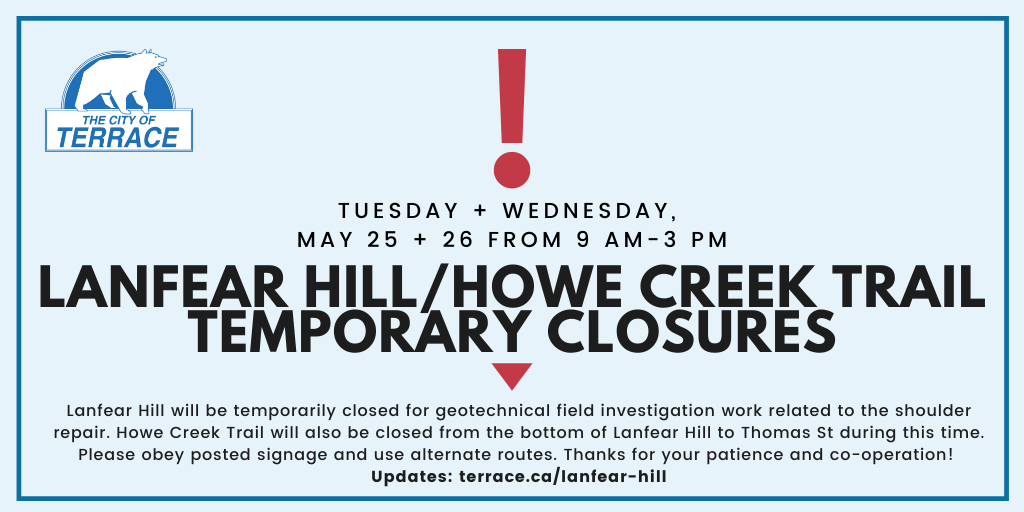 Lanfear Hill will be temporarily closed on Tuesday, May 25, and Wednesday, May 26, between 9:00 am and 3:00 pm for geotechnical field investigation work related to the shoulder repair. 
Howe Creek Trail will also be closed from the bottom of Lanfear Hill to Thomas St (i.e., the section below the Lanfear Hill shoulder) during this time.
Please use alternate routes during the closures. Thanks for your patience and co-operation!