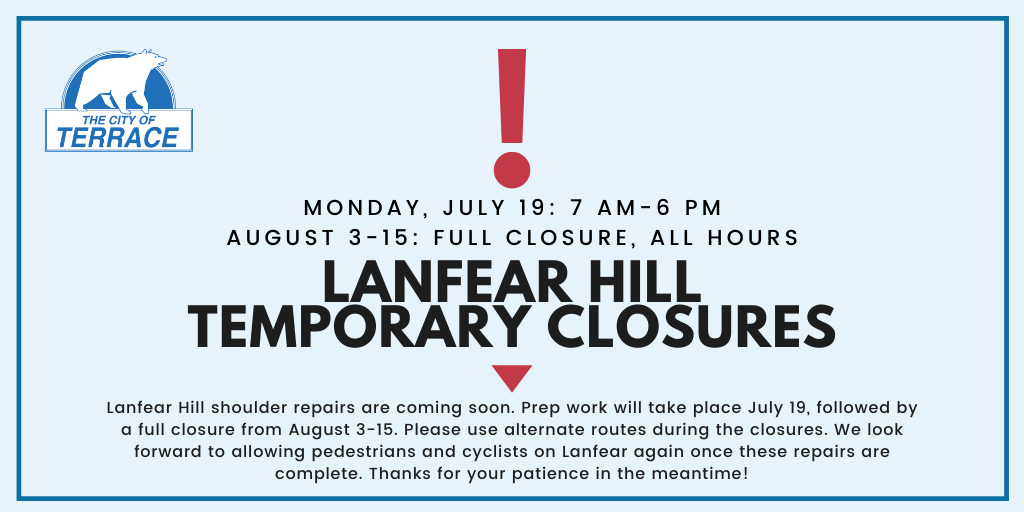 ALERT: Upcoming Lanfear Hill temporary closures
Lanfear Hill shoulder repairs are coming soon! We'll start with a one-day closure on July 19 while crews complete prep work, followed by a full closure from August 3–15 while the shoulder repair work is completed.
SITE PREP WORK:
July 19: 7 am–6 pm
SHOULDER REPAIR WORK:
August 3–15: Hill closed all hours of the day
Please use alternate routes during the closures. We look forward to allowing pedestrians and cyclists on Lanfear again once these repairs are complete. Thanks for your patience in the meantime!