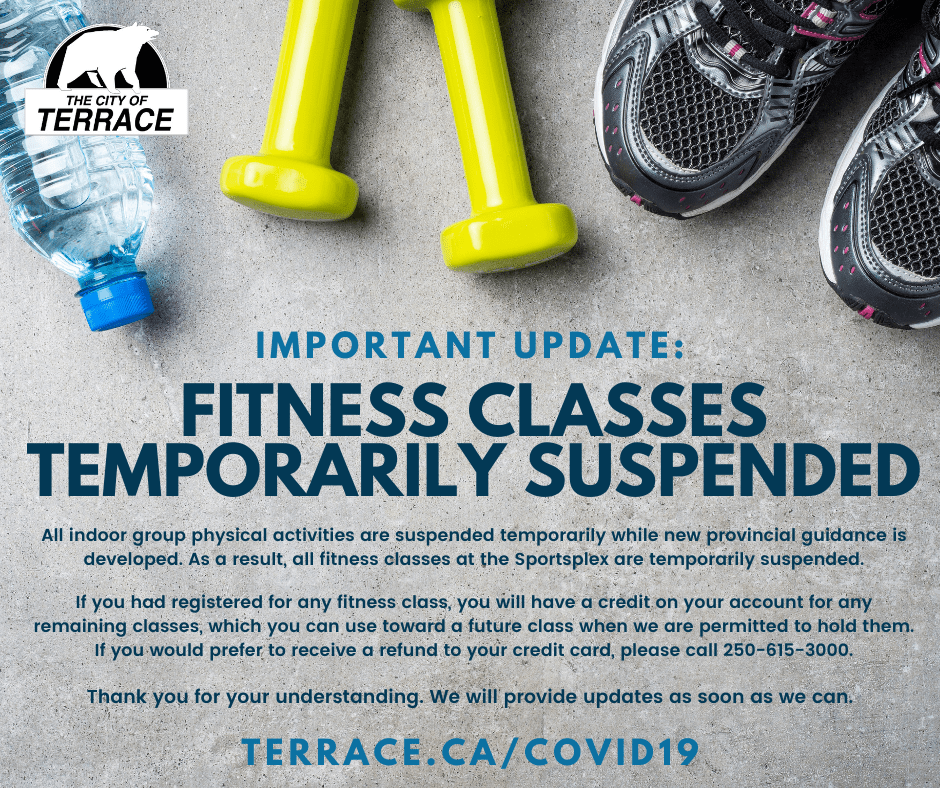 Last week's Provincial Orders announcing province-wide restrictions of events and social gatherings included regulations on group indoor fitness activities. Originally, the guidance was for indoor group fitness activities (except certain high-risk ones) to continue until guidance was developed, but today we have received the update that all indoor group physical activities must be suspended temporarily while this new guidance is being developed.
As a result, all fitness classes are temporarily suspended. If you had registered for any fitness class, you will have a credit on your account for any remaining classes, which you can use toward a future class when we are permitted to hold them. If you would prefer to receive a refund to your credit card, please call the Sportsplex at 250-615-3000.
Thank you for your understanding. We will provide updates as soon as we can.
---
LEARN MORE
Review the Provincial Order here.