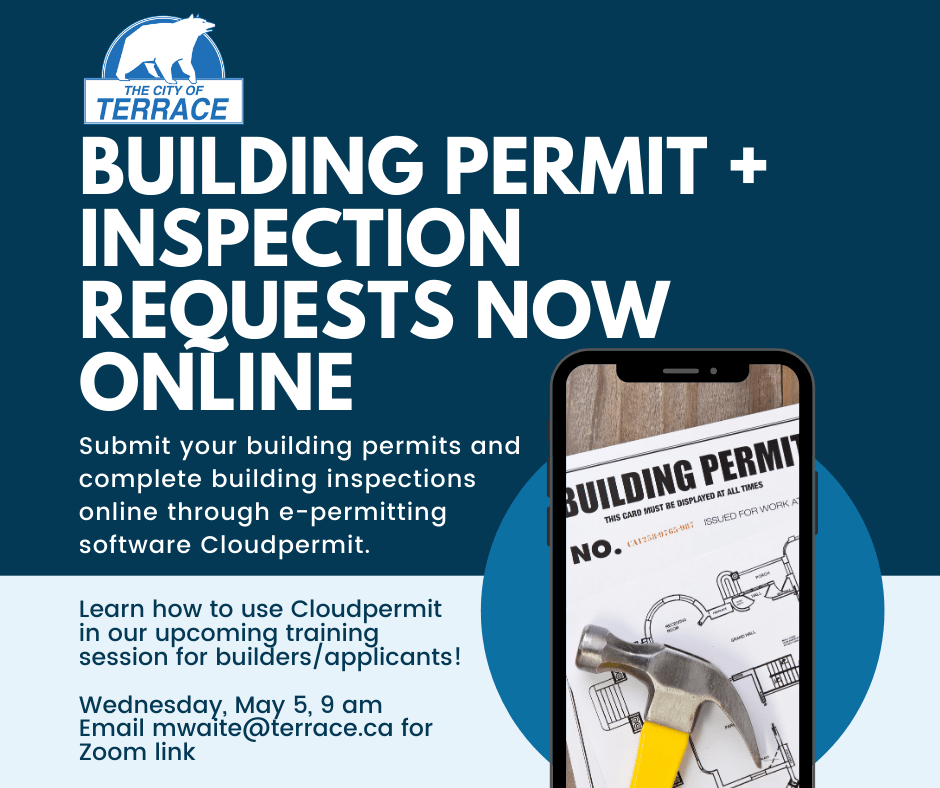 Apply for a building permit or request a building inspection online!
We are now able to process building permits and complete building inspections online following a partnership with e-permitting software Cloudpermit, which simplifies and streamlines the permitting process for permit applicants, consultants, and City staff alike. 
As the province of BC strives to go digital with permitting services, Terrace is leading the way in the northwest region of BC. The City is the first in BC to make use of this software, which allows applicants to apply for a building permit online, track the progress of their application, and receive their results all in one convenient online portal. Learn more about the Cloudpermit partnership here.
To get started, simply register for an account with Cloudpermit. And FYI, we are still accepting paper applications for building permits as well!
Want to learn how to use Cloudpermit? We are hosting a training session for builders/applicants on the new system on May 5, 2021, at 9:00 am. Please email mwaite@terrace.ca for the Zoom meeting details.