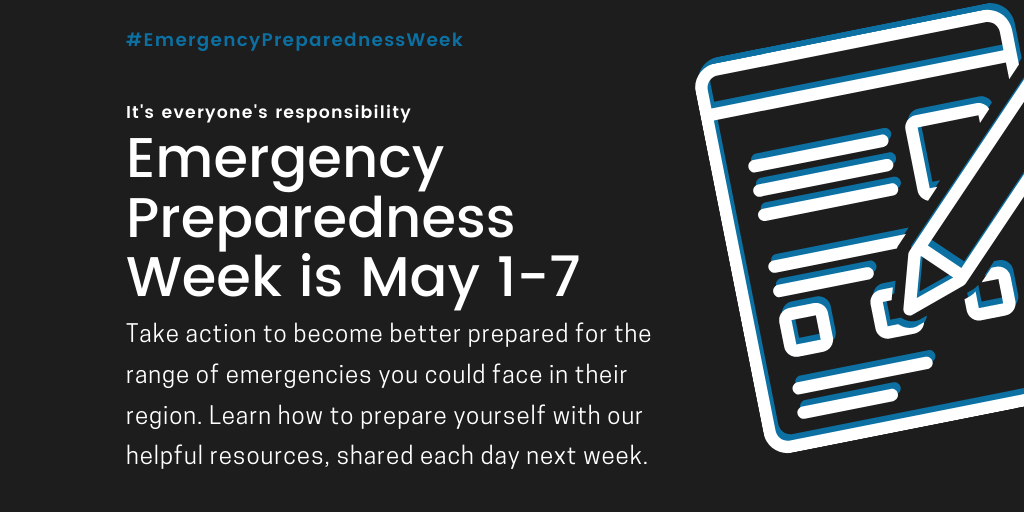 Emergency Preparedness Week is an annual event that takes place in early May to encourage Canadians to take concrete actions to be better prepared to protect themselves and their families during emergencies.
Take a look below for a variety of resources from PreparedBC to help you be ready in the event of a flood, wildfire, earthquake, or other emergency situation.
Follow us on social media
Learn more about emergency preparedness by following the City of Terrace on social media. Each week, the #PreparednessWednesday posts highlight ways to prepare for potential emergencies at home, at work, or in the community.