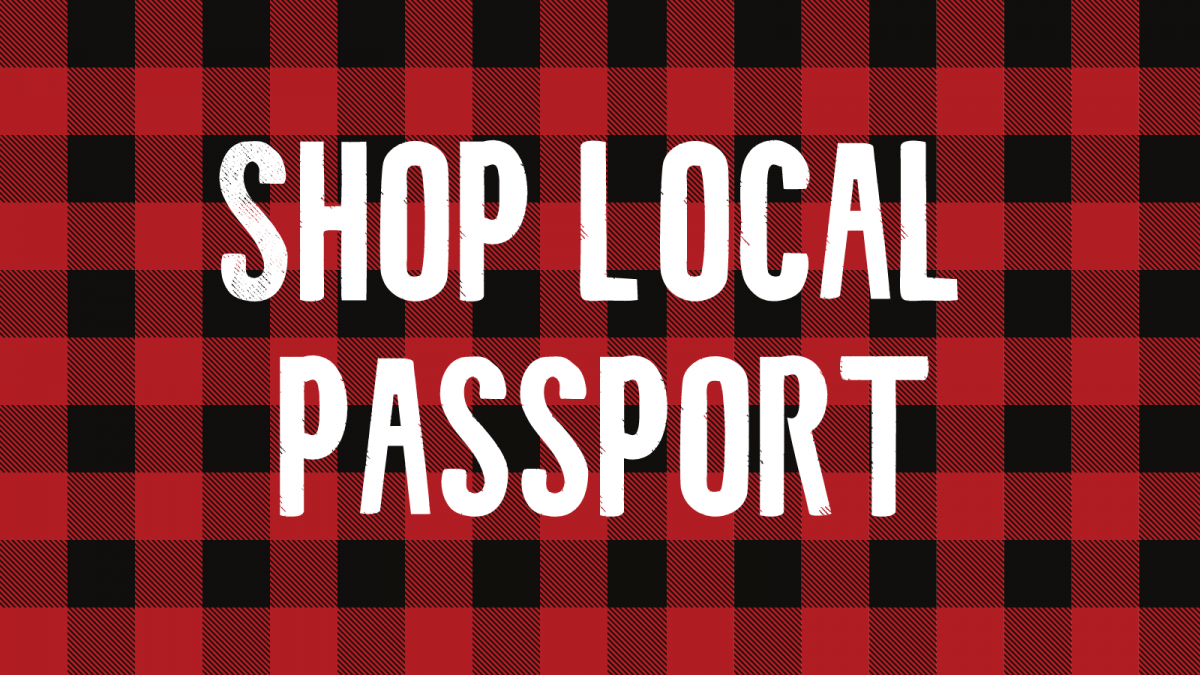 Win prizes by shopping local!
To make shopping local feel even better this holiday season, we're sweetening the deal.
Even though travel might be restricted these days, you can take a trip around town to participating local businesses with your Shop Local Passport—once you make a purchase, you'll get your passport stamped, and 10 stamps gets you entered into a draw—and we're giving out thousands of dollars in prizes from local businesses! Every 5 additional stamps get you another entry, so keep shopping local!
The contest runs from Plaid Friday (November 27) until December 17, and we'll draw winners on December 18 at the Terrace Visitor Info Centre.
You can pick up and drop off passports at the Visitor Info Centre, the Chamber of Commerce, Regional District, or some participating businesses.
Check out the participating businesses below!
The Shop Local Passport couldn't be possible without our local partners!
Terrace Downtown Improvement Area 
Terrace and District Chamber of Commerce
Regional District of Kitimat-Stikine
Are you a locally owned business that wants to get involved? Call Liz at 250-635-4944!
Are