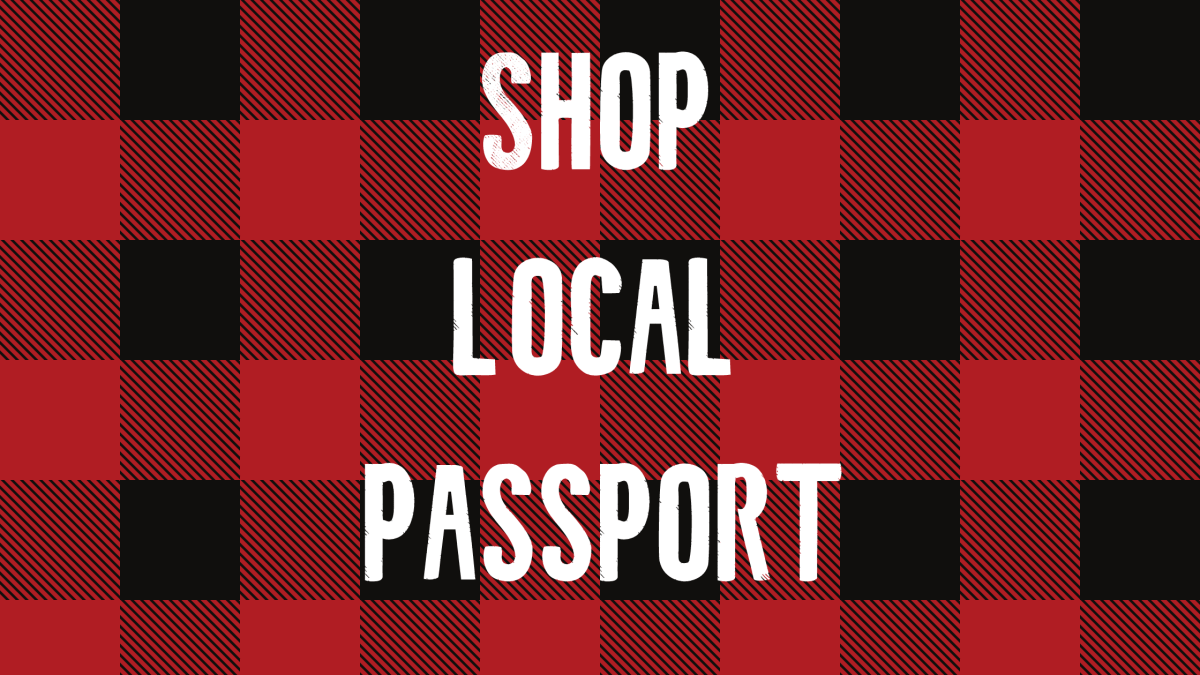 Shop Local Passport
NOVEMBER 25 - DECEMBER 15
Shop local, stamp your passport, win prizes!
Due to popularity and limited stock, hurry into the Terrace Visitor Centre or any of our participating locations to pick up your Shop Local Passport!
Get entered into a draw to win thousands of dollars in prizes from locally owned businesses this holiday seasons when you shop local. Here's how to enter:
Pick up a Shop Local Passport from the Terrace Visitor Information Centre, the Terrace and District Chamber of Commerce, or any participating business.
Check below for the list of participating businesses or look for the "Shop Local Passport" sticker in their window when you're out shopping. 
When you make a purchase of any size and present your passport, you'll get a stamp
When shoppers collect their first 10 stamps, they've received their first entry into the prize draw! For every 5 additional stamps, they get another entry.
Drop off your passport to the Visitor Info Centre or Chamber office before noon on December 15 to get your Shop Local Passport into the draw - we'll be drawing names that day!
This holiday, when you're doing your shopping - think where you can shop locally first. Your dollar goes further when spent locally, and makes a huge difference to our local shops, sports teams, and charities.
Your dollar goes further when you shop locally. 
Look local first when you're doing your shopping, whether it's for gifts, necessities, or treating yourself to a spa day or coffee! Not only do you support your neighbours when you shop local, your dollar goes a lot further for your own community when you spend it in your own town. Independent businesses recirculate revenues locally up to 4.6 times more than multinational companies do—for every $100 spent, local businesses spend $63 of that again locally, compared to $14. Similarly, there are more jobs/sq ft, more local spending on other local businesses, and more local charity contributions from independent businesses than multinational companies. Wow, our local businesses sure do more than we think!
To support our local businesses, we run a program called Love Terrace that creates a presence and brand for independently owned businesses to help locals and visitors quickly find the local gems of our community. We also partner with local agencies and industry in town to run local shopping campaigns that reward you for shopping local—check them out below!
Are you a locally-owned business and want to join any of our shop local programs? Email us to learn more.