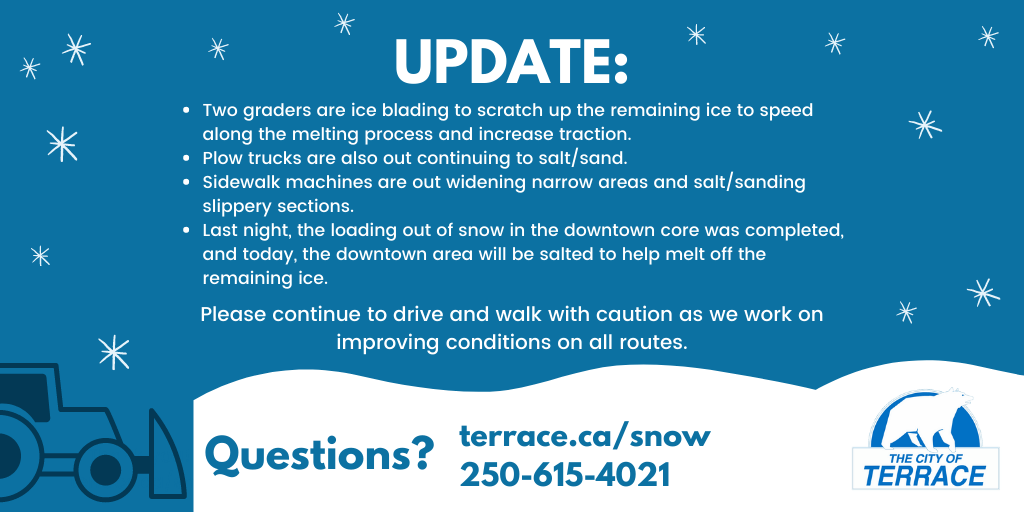 UPDATE – THURSDAY, JANUARY 13:
Today, two graders are out ice blading with the intent of scratching up the remaining ice to speed along the melting process and increase traction. Plow trucks are also out continuing to salt/sand. Sidewalk machines are out widening narrow areas and salt/sanding slippery sections. 
Last night, the loading out of snow in the downtown core was completed. Salting downtown will be completed today to help melt off the remaining ice.
Please continue to drive and walk with caution as we work on improving conditions on all routes.
All snow updates at https://www.terrace.ca/snow