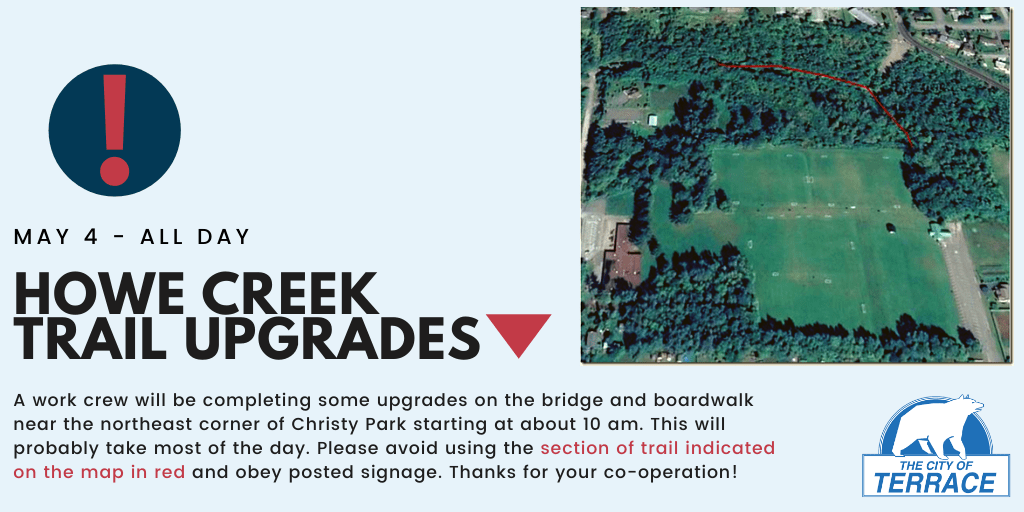 NOTICE OF HOWE CREEK TRAIL WORK:
A work crew will be completing some upgrades on the bridge and boardwalk near the northeast corner of Christy Park starting at about 10 am on Tuesday, May 4. This will probably take most of the day. Please avoid using the section of trail indicated on the map in red and obey posted signage.
Thanks for your co-operation!