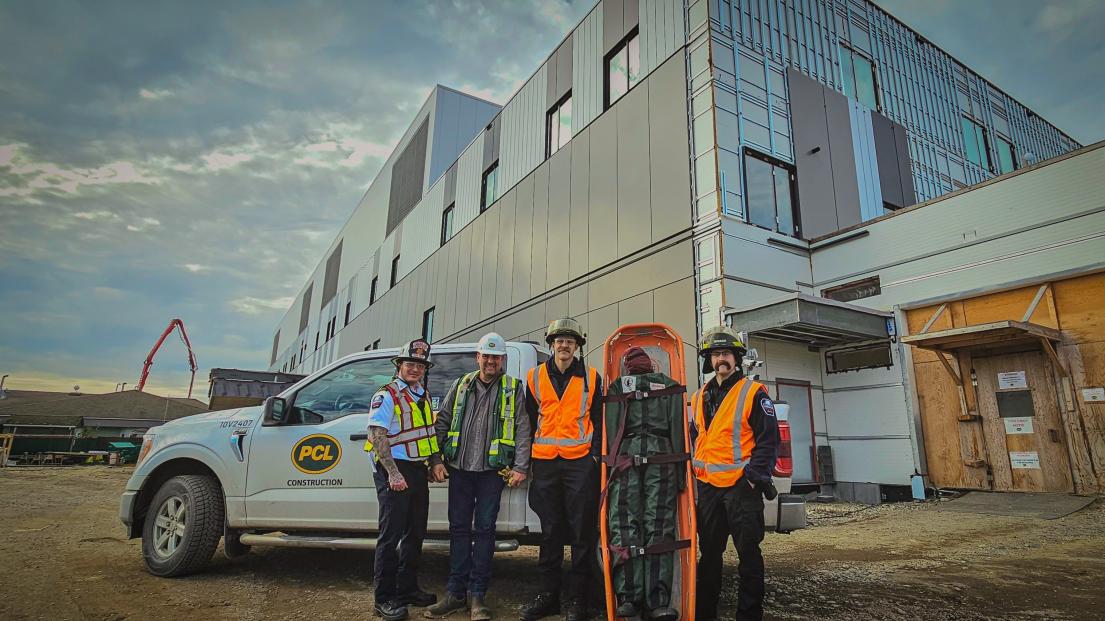 The Terrace Fire Department is pleased to announce that it has received a significant donation from PCL Construction Management Inc. that has been allocated for acquiring a new rescue manikin. The new rescue manikin will play a critical role in the Terrace Fire Department's ongoing training programs, particularly in the areas of technical rescue scenarios and patient search and rescue operations.
We are incredibly grateful to PCL Construction Management Inc. for their generous support. This new rescue manikin will greatly enhance our ability to conduct realistic training exercises. It allows us to simulate complex rescue scenarios and better prepare our personnel for real-world situations. Community partnerships like this are invaluable in supporting our mission to safeguard lives, property, and the environment." - Chad Cooper, Fire Chief of the Terrace Fire Department
The Terrace Fire Department extends its deepest appreciation to PCL Construction Management Inc. for its commitment to enhancing public safety. This donation signifies not only a contribution to the department, but also a long-term investment in the safety and well-being of the community.