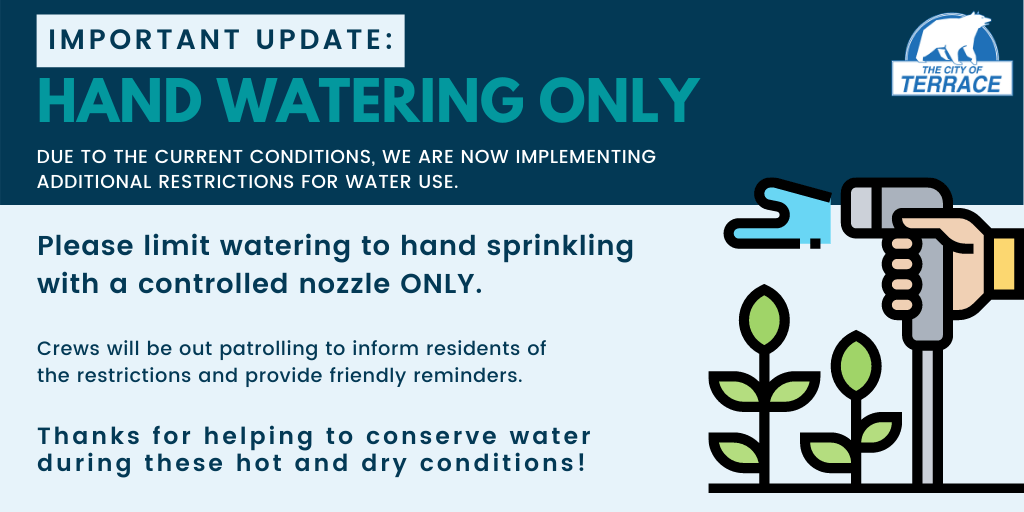 We are now implementing a lawn and garden sprinkling ban until weather conditions improve, effective immediately. Please limit watering to hand sprinkling with a controlled nozzle only and conserve water usage in general, wherever possible. We know it's hot, but every little bit helps!
Water consumption has increased significantly over the last few days, which has created a high level of demand on the City of Terrace's water system. These restrictions are required to ensure that adequate water supply is available for firefighting purposes.
Crews will be out patrolling to inform residents of the restrictions and provide friendly reminders.
Using your sprinklers to keep cool? Come down to the splash park instead! It's open this week from 9 am to 8 pm (and runs on a touch control system to conserve water). It's an important amenity for many residents who may not have other options for cooling off. The pool is also open—please remember to reserve your spot in advance.
Thanks for your cooperation during these hot and dry conditions!