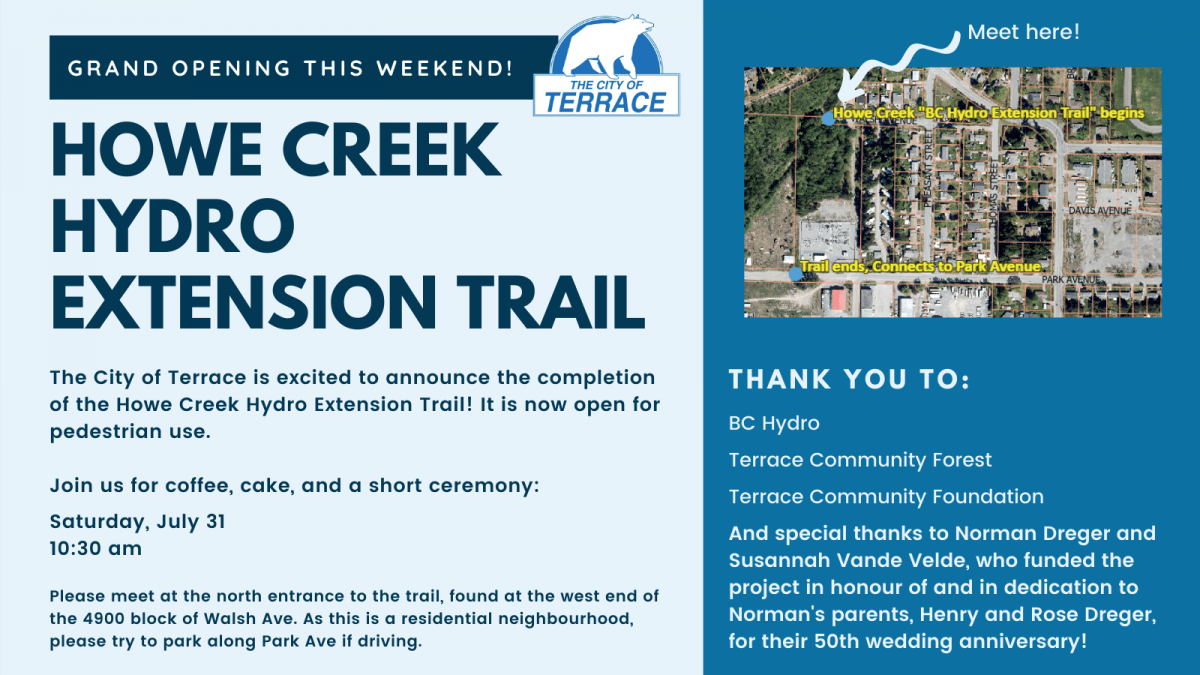 The City of Terrace is excited to announce the completion of the Howe Creek Hydro Extension Trail! It is now open for pedestrian use.
The Hydro Extension Trail was made possible through a partnership between BC Hydro (which provided the land), the City of Terrace, Terrace Community Forest, and Terrace Community Foundation.
This project has resulted in the formalizing of a section of Trail connecting the Lanfear Hill Tree Park to Park Avenue—another small step in creating a more connected pedestrian network in our community.  The Hydro Extension Trail was funded in full by Norman Dreger and Susannah Vande Velde, in honour of and in dedication to Norman's parents, Henry and Rose Dreger, for their 50th wedding anniversary.
Please join us tomorrow morning for coffee, cake, and a short ceremony to celebrate the opening of the new section of Howe Creek Trail!
Saturday, July 31
10:30 am
► Please meet at the north entrance to the trail, found at the west end of the 4900 block of Walsh Ave. As this is a residential neighbourhood, please try to park along Park Ave if driving.
We hope to see you there!