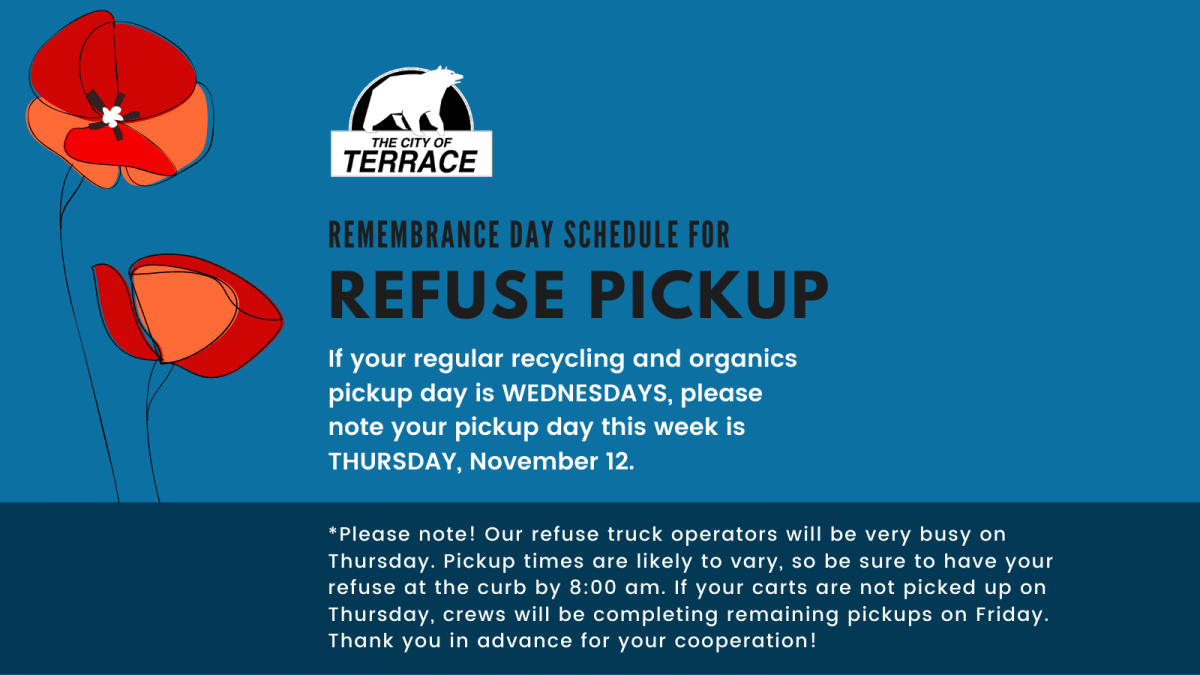 RECYCLING AND ORGANICS PICKUP THIS WEEK:
If your regular recycling and organics pickup day is WEDNESDAYS, please note your pickup day this week is THURSDAY, November 12, due to the Remembrance Day statutory holiday. Our refuse truck operators will be very busy on Thursday. Pickup times are likely to vary, so be sure to have your refuse at the curb by 8:00 am. If your carts are not picked up on Thursday, crews will be completing remaining pickups on Friday.
Thank you in advance for your cooperation!