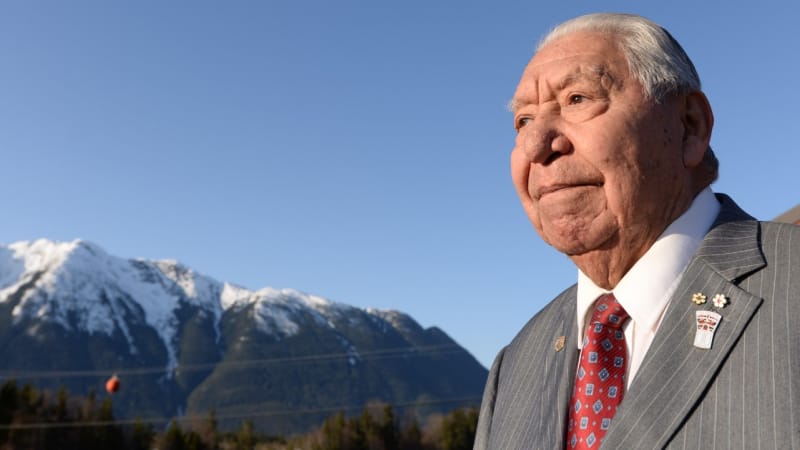 The City of Terrace Mayor, Council, and staff wish to extend our deepest condolences to the family, friends, and community of Nisga'a hereditary chief Dr. Joseph Arthur Gosnell (Sim'oogit Hleek), who has passed away from cancer at age 84.
A renowned politician, Dr. Gosnell played an instrumental role as President of the Nisga'a Nation when British Columbia's first modern treaty, the Nisga'a Final Agreement, was finalized in 2000 between the Nisga'a Nation and the governments of British Columbia and Canada. Dr. Gosnell was named a Companion of the Order of Canada, and received the Order of British Columbia as well as four Honourary Doctorate of Law degrees, among other awards and recognition. He was sworn in last year as the University of Northern BC's chancellor.
A lifetime commercial fisherman, Dr. Gosnell lived in his home community of Gitlaxt'aamiks (New Aiyansh). He was married to his wife Audrey Adele for 64 years, and together they had seven children and numerous grandchildren and great-grandchildren.
The City of Terrace has lowered the flags at City Hall to half-mast in honour of Dr. Gosnell. Please join us in remembering him.
Photo credit: UNBC