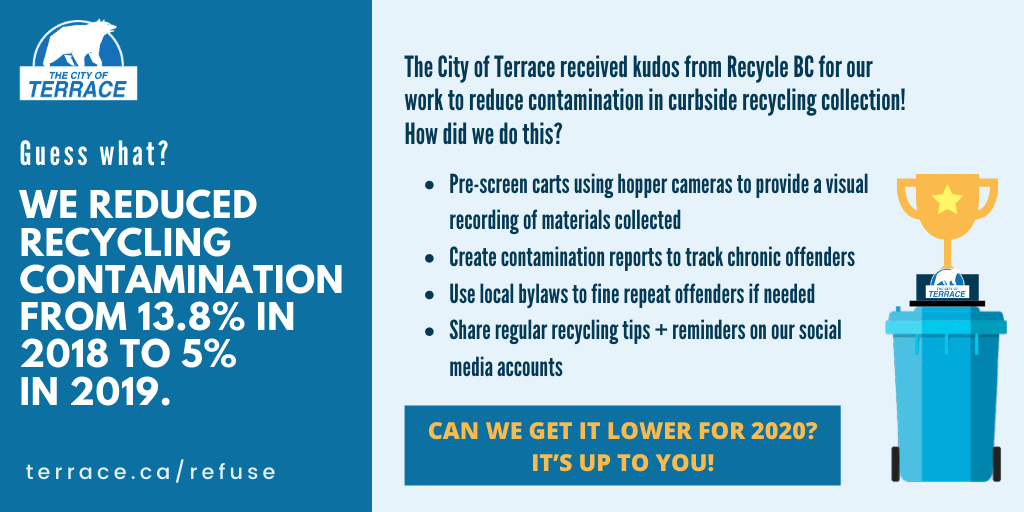 Way to go, Terrace—we're getting better at recycling together!
Recycle BC recently released their 2019 annual report, and the City of Terrace (along with the City of Surrey) received kudos for our work to reduce contamination in curbside recycling collection.
How did we do this?
Pre-screen carts using hopper cameras to provide a visual recording of materials collected
Create contamination reports to track chronic offenders
Use local bylaws to fine repeat offenders if needed
Share regular recycling tips + reminders on our social media accounts
The result? Curbside contamination was reduced from 13.8% in 2018 to just 5% in 2019. Can we get it lower for 2020? It's up to YOU!
If you're curious about what Recycle BC is up to, check out their annual report here: https://recyclebc.ca/about-recyclebc/program-overview/annual-reports/