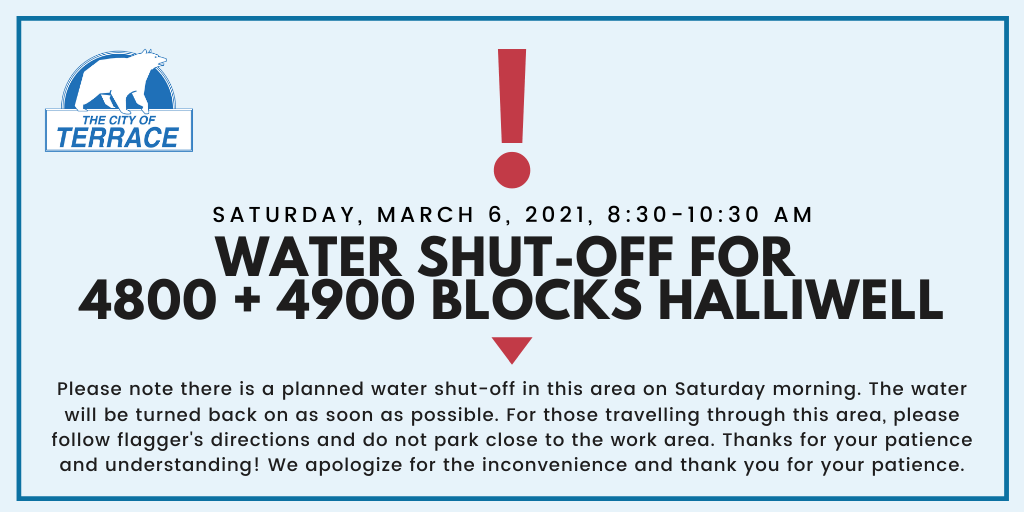 Residents of the 4800 + 4900 blocks of Halliwell:
The City of Terrace Public Works Department will be working in your area to repair a water line on Saturday, March 6, 2021. You will receive a letter on Friday, March 5, regarding this shut-off.
To complete this work, the water will be shut off from 8:30 and 10:30 am. The water will be turned back on as soon as the necessary work is completed. Once repairs are made, the water may appear cloudy from the air and/or sediment in the line. The water is safe and should clear if you run your tap for a while.
If you are travelling through this area, please follow the flag person's directions and do not park close to the work area.
We regret any inconvenience this may cause you and thank you for your cooperation.
Please contact the Public Works department if you have any questions or concerns: 250-615-4033