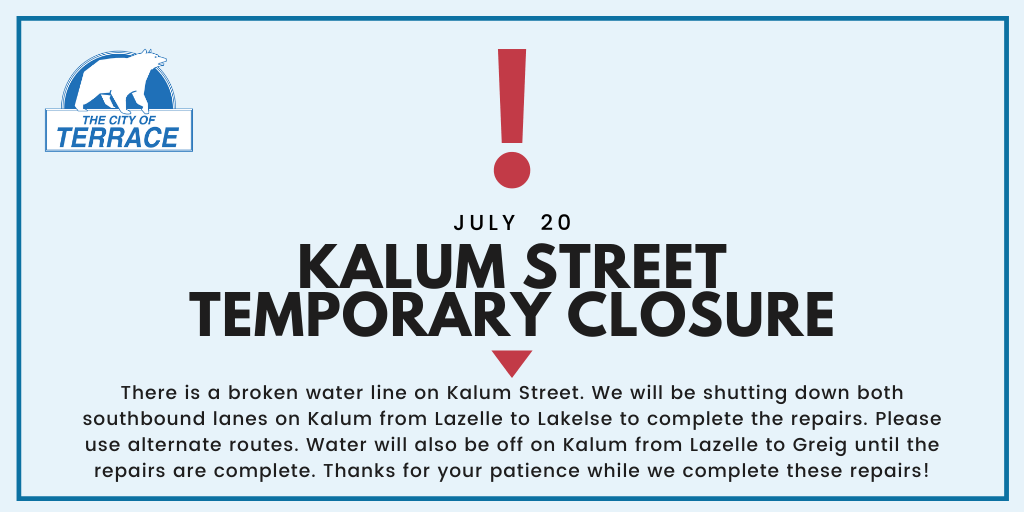 ALERT:
There is a broken water line on Kalum Street. Our crews are on it—we will be shutting down both southbound lanes on Kalum from Lazelle to Lakelse to complete the repairs. Please use alternate routes.
Water will also be off on Kalum from Lazelle to Greig until the repairs are complete.
Thanks for your patience while we complete these repairs!