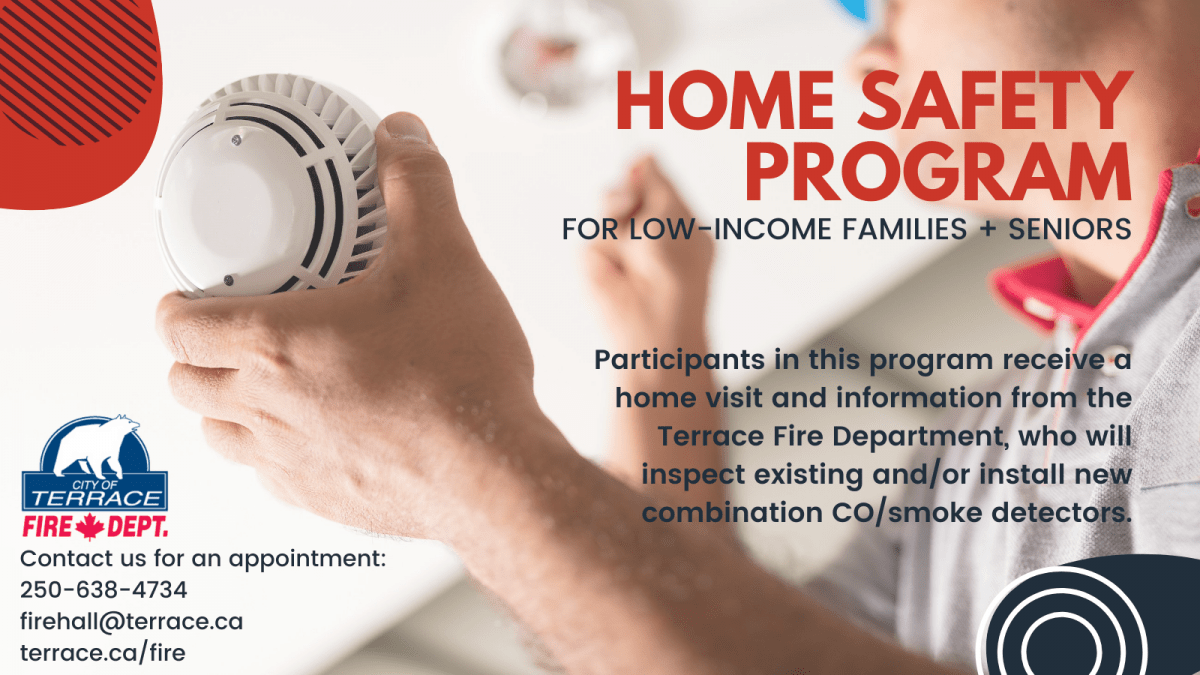 Improving fire safety in the home should be possible for everyone—that's why the Home Safety Program is available for low-income families and seniors in our community.
Participants in this program receive a home visit and information from the Terrace Fire Department, who will inspect existing and/or install new combination CO/smoke detectors.
The Home Safety Program is free to participating households—request your appointment and CO/smoke detector today!
Contact us for an appointment: