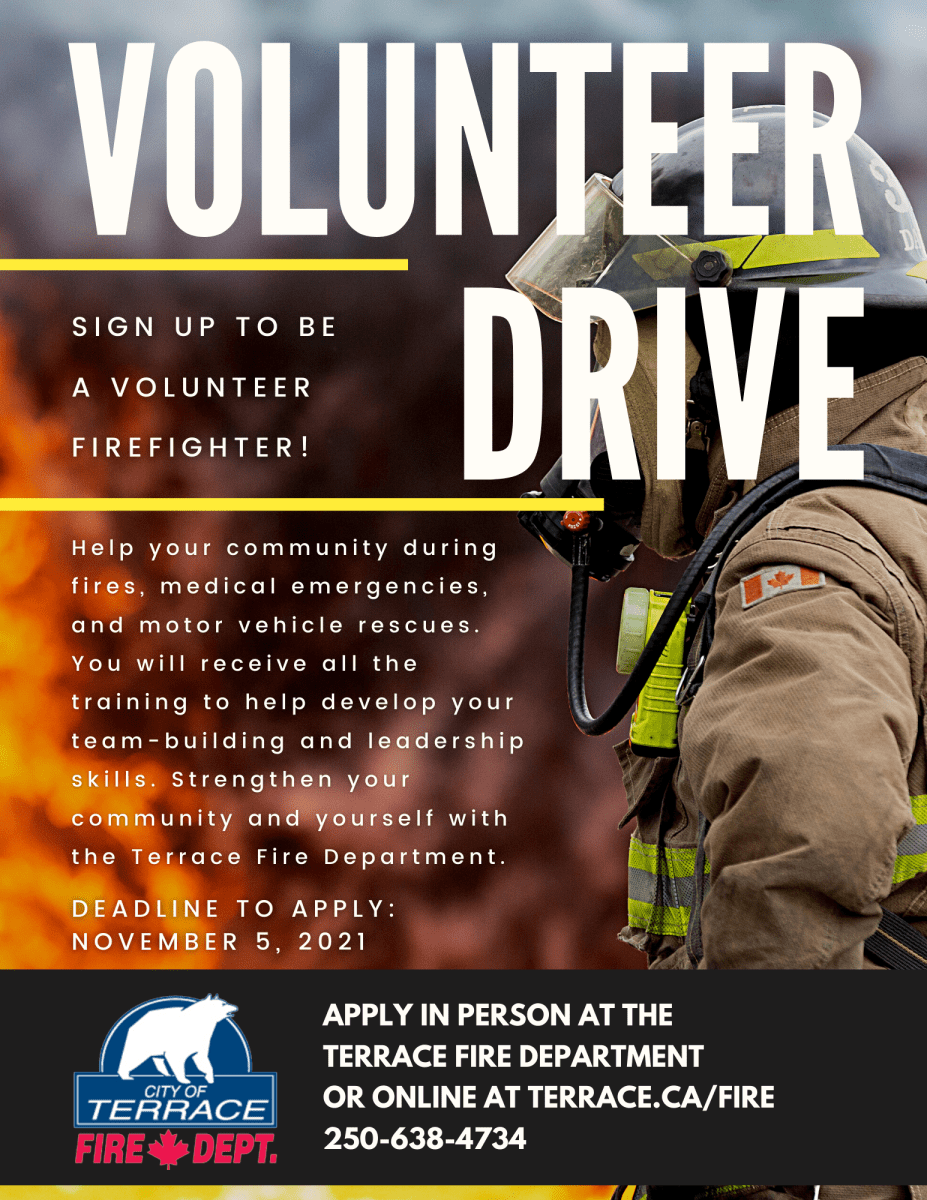 The Terrace Fire Department is looking for volunteers like you! Sign up to be a volunteer firefighter and help your community during fires, medical emergencies, and motor vehicle rescues. You will receive all the training you need to help develop your team-building and leadership skills. Strengthen your community and yourself through involvement with the Terrace Fire Department.
Apply by November 5!
Interviews: November 8–10 
Volunteer Association Director Interviews: November 16
Fitness Testing: November 17
Training start date: January 7
Click below for the application requirements, commitment needed, and other frequently asked questions under Join Our Team (hit the + sign!).