CAUTION: Ferry Island Trail Upgrades Begin May 31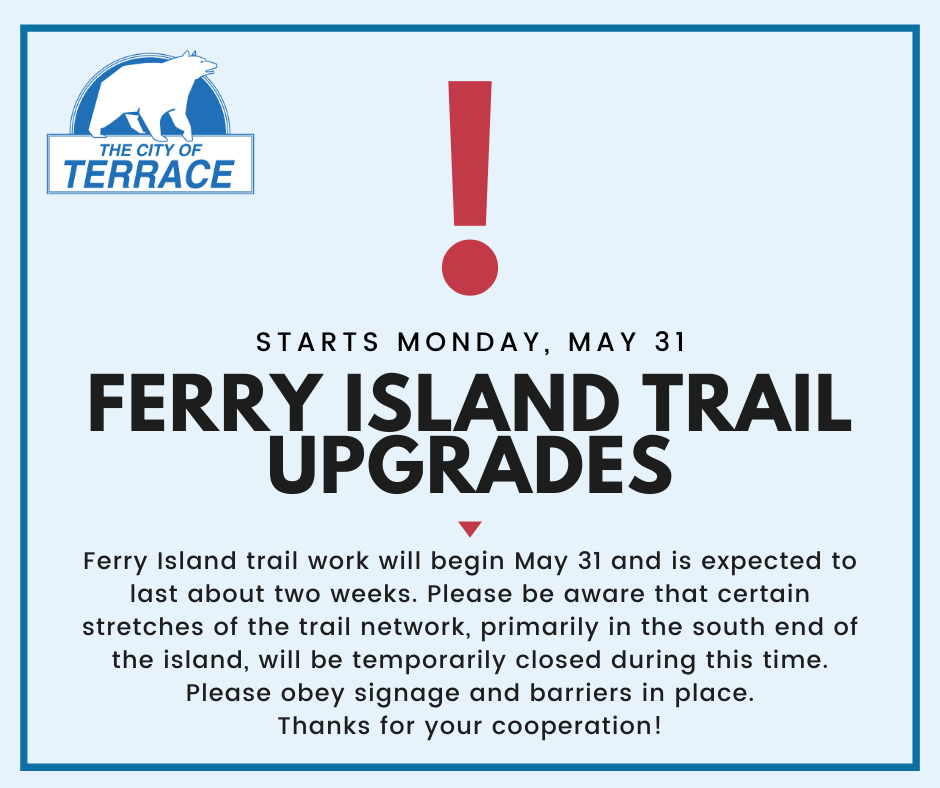 The Ferry Island Trail Upgrade project, funded through Northern Development Initiative Trust, will begin on Monday, May 31, and is expected to last about two weeks.
The work will primarily take place on the south end of the island and will address sections of the trail that are in poor condition due to erosion. This work will increase accessibility and allow users a better experience year-round—that means less mud and muck!
Please be aware certain stretches of the trail network will be temporarily closed over the next two weeks.
Additional updates will be posted as the work progresses. Please obey signage and barriers in place during your visit.
Thank you for your cooperation!