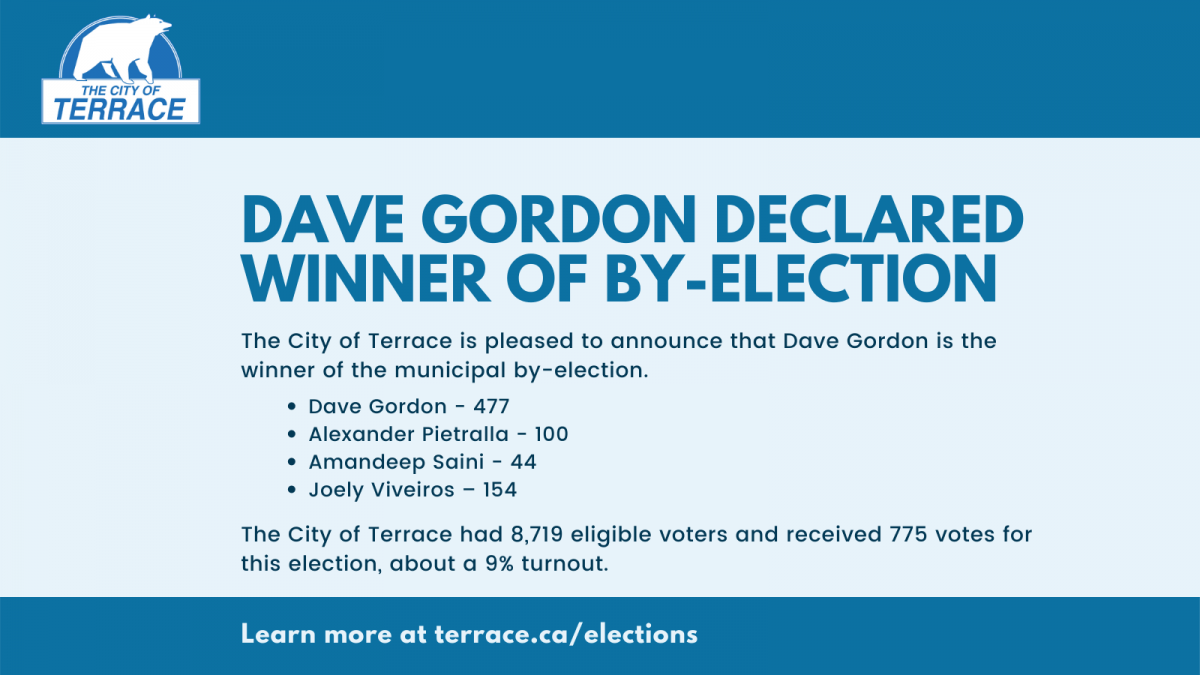 The City of Terrace is pleased to announce that Dave Gordon is the winner of the municipal by-election. The unofficial results were announced June 5 after the close of the polls, and today, Chief Election Officer Kathy Jackson proclaimed those results official.
Votes were as follows:
Dave Gordon - 477
Alexander Pietralla - 100
Amandeep Saini - 44
Joely Viveiros – 154
The City of Terrace had 8,719 eligible voters and received 775 votes for this election, about a 9% turnout. Click here for a breakdown of votes by voting opportunity.
The next steps include Council orientation as well as department orientation from staff, which will begin over the next few weeks and continue following his official appointment. Gordon will be sworn in at the June 28, 2021, regular council meeting, which will be his first as a City of Terrace councillor. Members of the public will not be able to attend in person, but participation through the usual channels will be available.
To learn more about the by-election, visit https://www.terrace.ca/elections
To learn more about public participation in council meetings, visit https://www.terrace.ca/participate