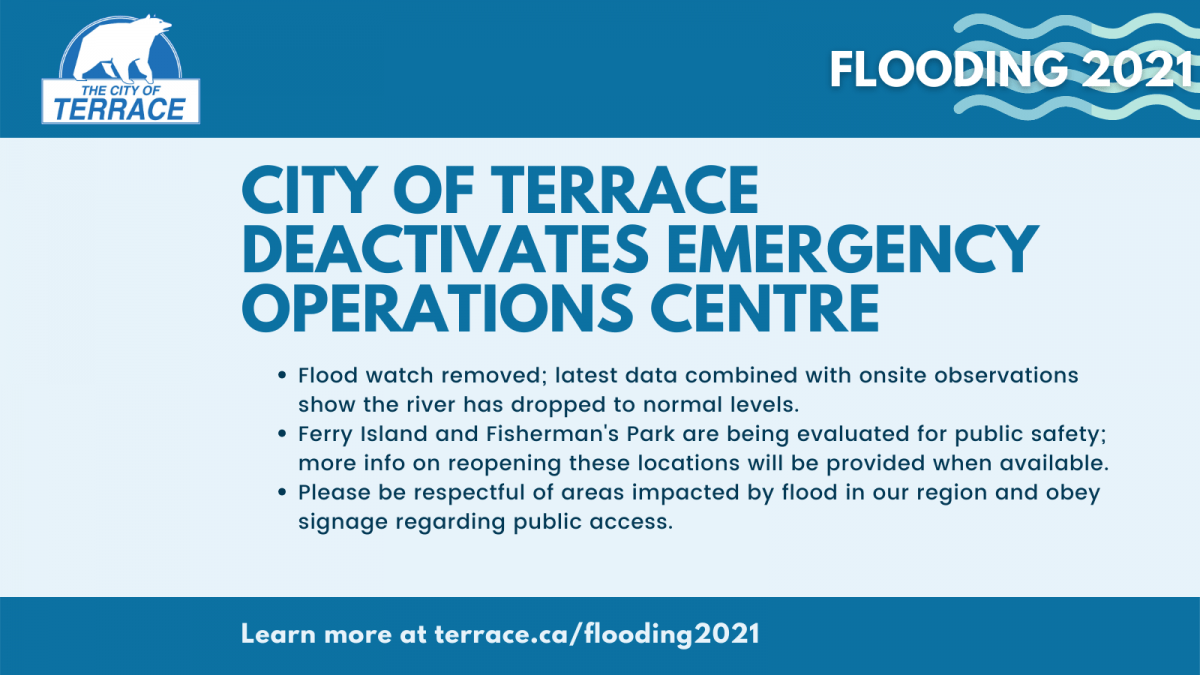 The City of Terrace has deactivated its Emergency Operations Centre (EOC) since the risk of flood to the City has passed. The EOC continued to assess conditions into the weekend, but the river levels continued to drop and require no further monitoring. Last week, the river peaked at a 10-year return period, but the forecast is back down to normal levels, according to the River Forecast Centre, which has removed the flood watch for the Skeena River at Usk.
City crews are out evaluating Ferry Island and Fisherman's Park for public safety. The City will provide an update through our website and social media when more information about reopening these locations is available, but they will remain closed for the time being.
The City thanks the public for being respectful of areas impacted by flood in our region and obeying signage regarding public access.
More information: