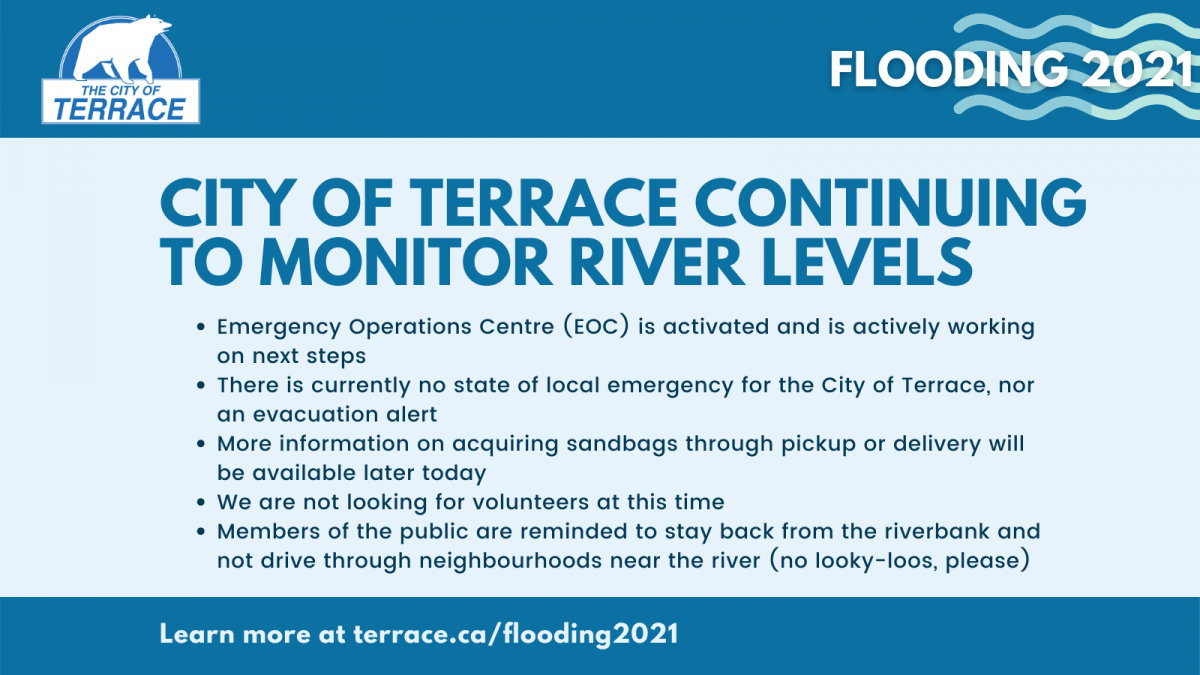 Due to the flood watch currently in effect for the Skeena River, the City of Terrace continues to monitor the water levels in the area, which have risen overnight and continue to rise slowly. The Emergency Operations Centre (EOC) is activated and is actively working on the next steps. There is currently no state of local emergency for the City of Terrace, nor an evacuation alert, but the EOC will be providing regular updates if this situation changes.
The EOC is working with the Regional District of Kitimat-Stikine to coordinate sandbag availability for residents of Terrace who may be affected by rising water levels. More information on acquiring sandbags through pickup or delivery will be available later today.
We are not looking for volunteers at this time for sandbagging or other assistance, but if or when this is needed, we will advertise this through a news release and social media.
Members of the public are strongly reminded not to drive through areas near the river that may be experiencing rising waters nearby if they are not residents of the area. If there is an emergency, crews need to be able to access the area and additional unnecessary traffic will hamper their ability to do so. A rising river is very dangerous—please stay safe and do not approach the riverbank.
For more information, members of the public can get information from the City of Terrace through the following channels: