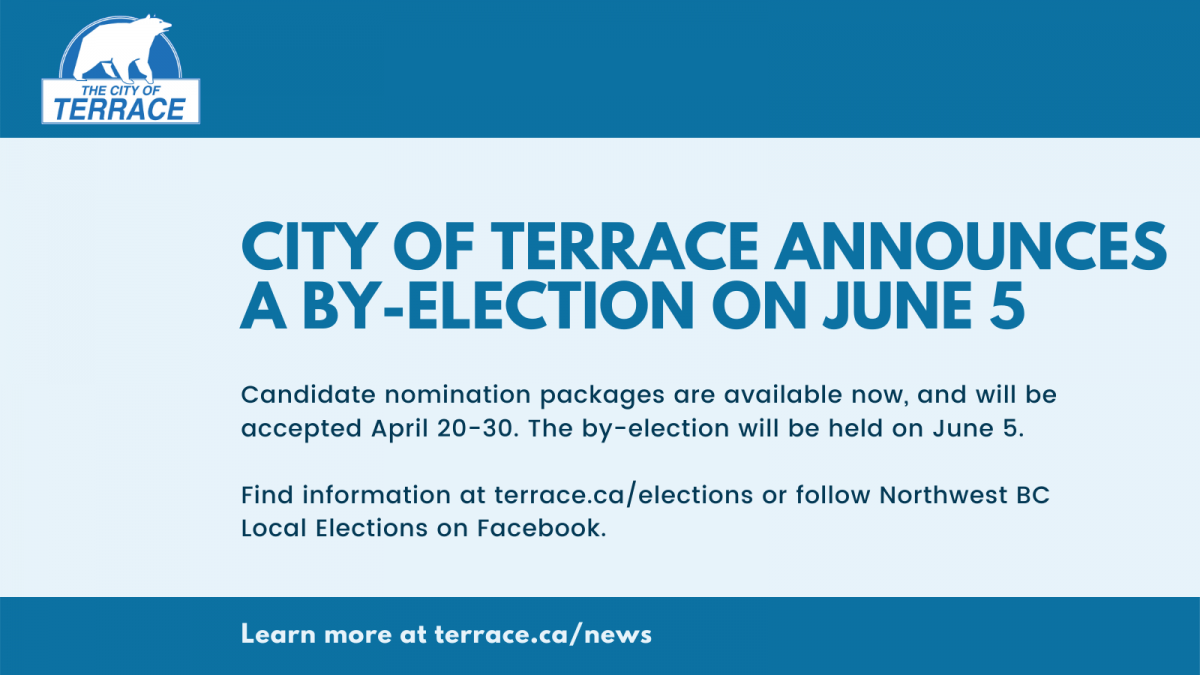 The City of Terrace has announced that a municipal by-election will take place on Saturday, June 5, 2021, in order to fill the seat of Jessica McCallum-Miller, who announced her resignation in February.
By-elections are elections to fill a vacancy arising during a term of office. At the regular council meeting on March 22, 2021, Council voted to appoint the Chief Election Officer and Deputy Chief Election Officer, a process that officially kicks off the by-election.
Those interested in running for Council may submit their nominations as of April 20; the deadline for nominations is April 30. Nomination packages may be picked up at City Hall as of today or downloaded from the City of Terrace website; however, they may not be submitted until April 20.
On May 10, there will be a declaration of an election by voting or acclamation, depending on the number of candidates who put their names forward. Advance voting opportunities and mail-in voting opportunities will be available in advance of the general voting day on June 5. Advance voting and general voting will be held at the Main Arena at the Terrace Sportsplex. A COVID-19 safety plan is in place to conduct the election safely during the pandemic.
Stay up to date with the by-election:
https://www.terrace.ca/elections
https://www.facebook.com/NorthwestBCElections