Emergency Services
City Hall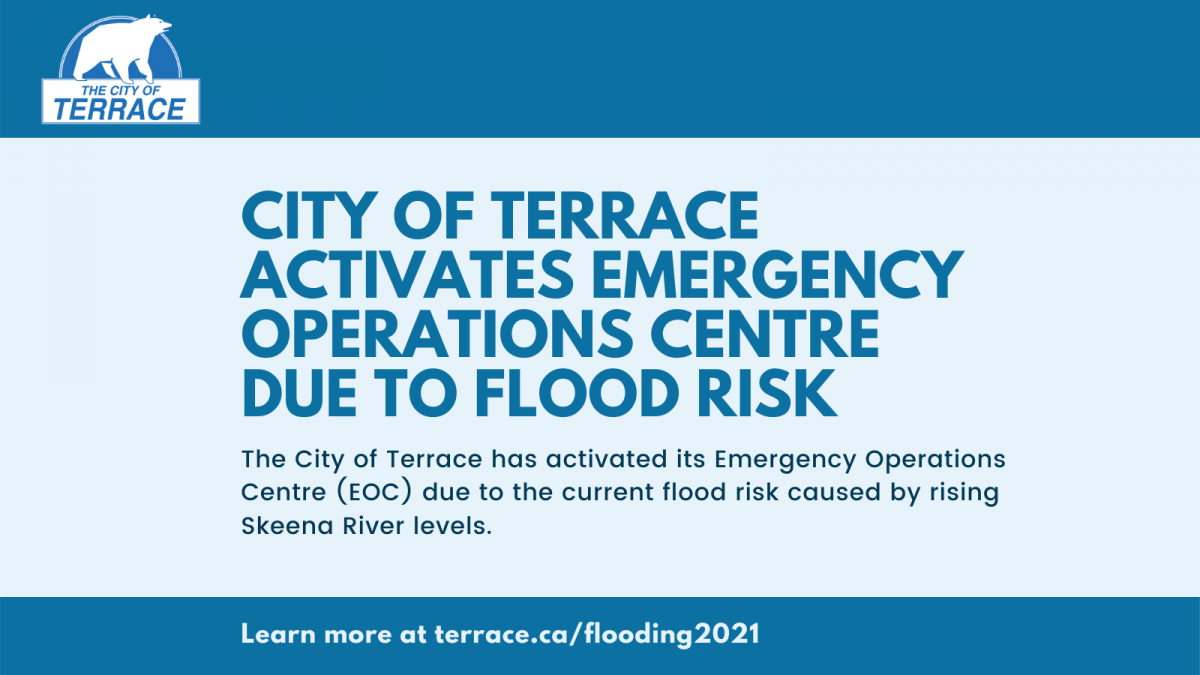 The City of Terrace has activated its Emergency Operations Centre (EOC) due to the current flood risk caused by rising Skeena River levels. The Ministry of Forests, Lands, Natural Resource Operations and Rural Development has declared a flood watch for the Skeena River due to recent heavy rain on a melting snowpack. A "flood watch" means that river levels are rising and will approach or may exceed bankfull, so flooding of areas adjacent to affected rivers may occur.
Earlier today, Ferry Island was closed to both day users and overnight camping, and Fisherman's Park was also closed.
City staff will be physically monitoring the areas of town that are prone to flooding overnight tonight and will continue tomorrow. They are also watching the River Forecast Centre's modelling, which currently shows levels could reach 10- to 20-year flows, according to the latest data.
It is important to note that opening the EOC does not mean a declaration of a local state of emergency; however, it does prepare the City in the event that one is required. The EOC is a group of staff dedicated to managing a potential emergency by prioritizing activities and allocating available resources, as well as communicating to the public, among other tasks.
All information and updates on this situation will be provided at https://www.terrace.ca/flooding2021 and shared through the City's Facebook and Twitter accounts. Further resources, including a dedicated phone number for public information, will be provided as soon as possible on June 3.