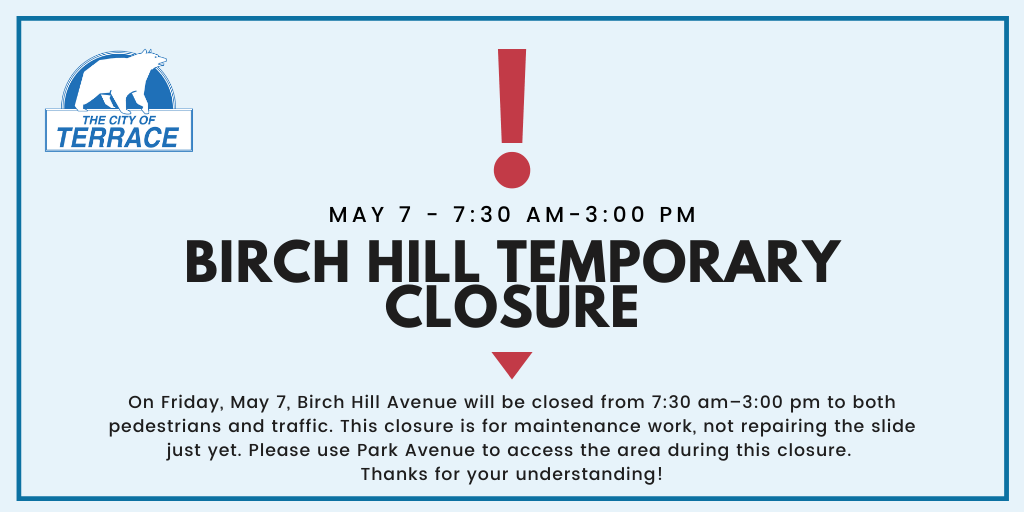 BIRCH HILL TEMPORARY CLOSURE:
On Friday, May 7, Birch Hill Avenue will be closed from 7:30 am–3:00 pm to both pedestrians and traffic. This closure is for maintenance work, not repairing the slide just yet. Please use Park Avenue to access the area during this closure.
Thanks for your understanding!