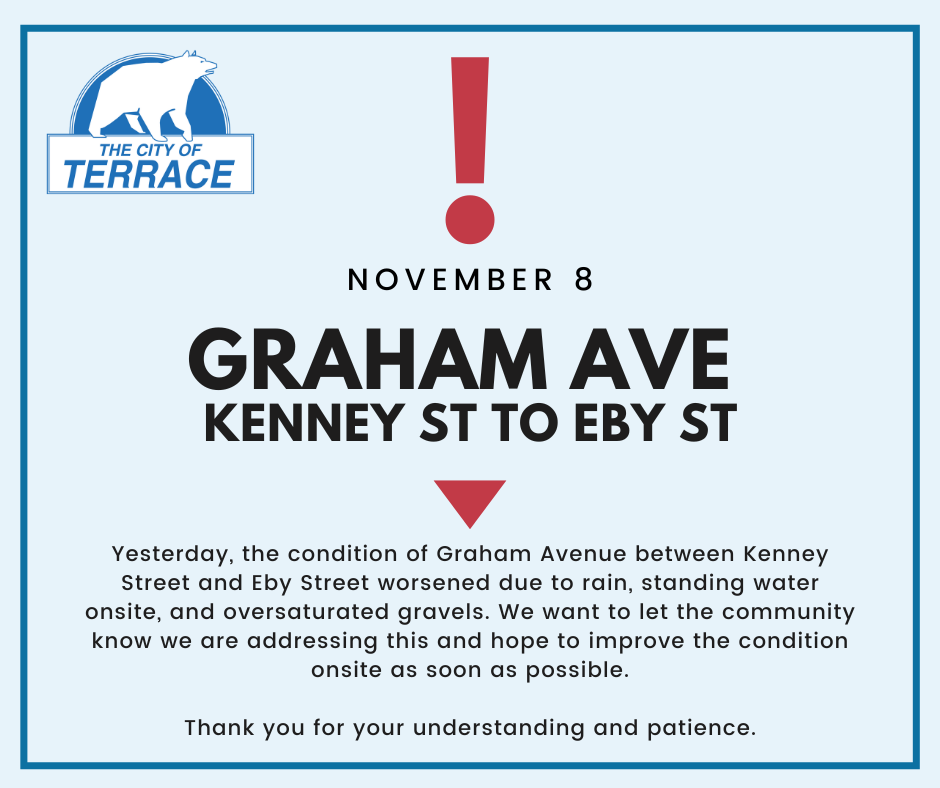 ALERT: CONDITIONS ON GRAHAM AVE
Yesterday, the condition of Graham Avenue between Kenney Street and Eby Street worsened due to rain, standing water onsite, and oversaturated gravels. We want to let the community know we are addressing this and hope to improve the condition onsite as soon as possible.
As you are aware, the Graham Avenue Reconstruction Project has experienced delays and is currently behind schedule. We are working with the contractor to develop a plan for the rest of the project and will communicate this with residents in the area in the following weeks.
Thank you for your understanding and patience.