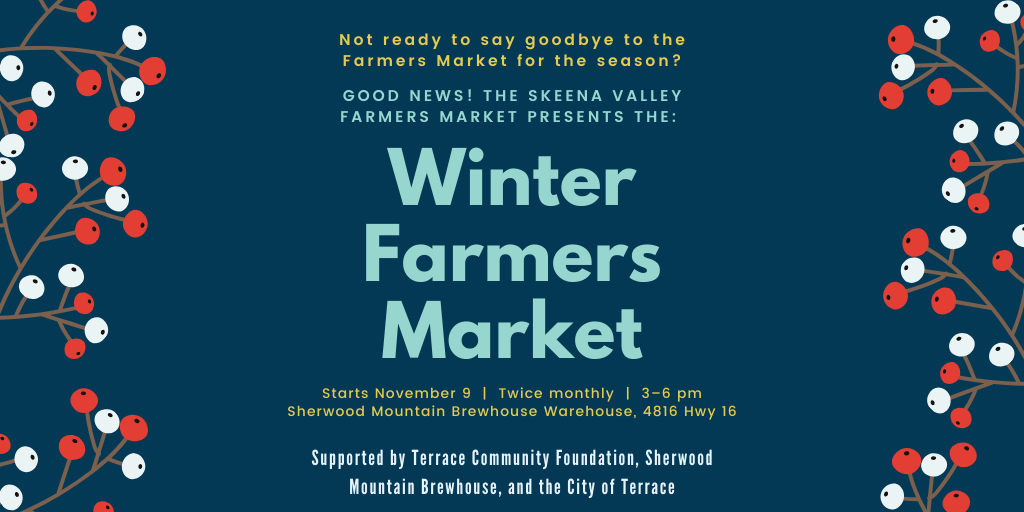 The Skeena Valley Farmers Market is pleased to present the Winter Farmers Market!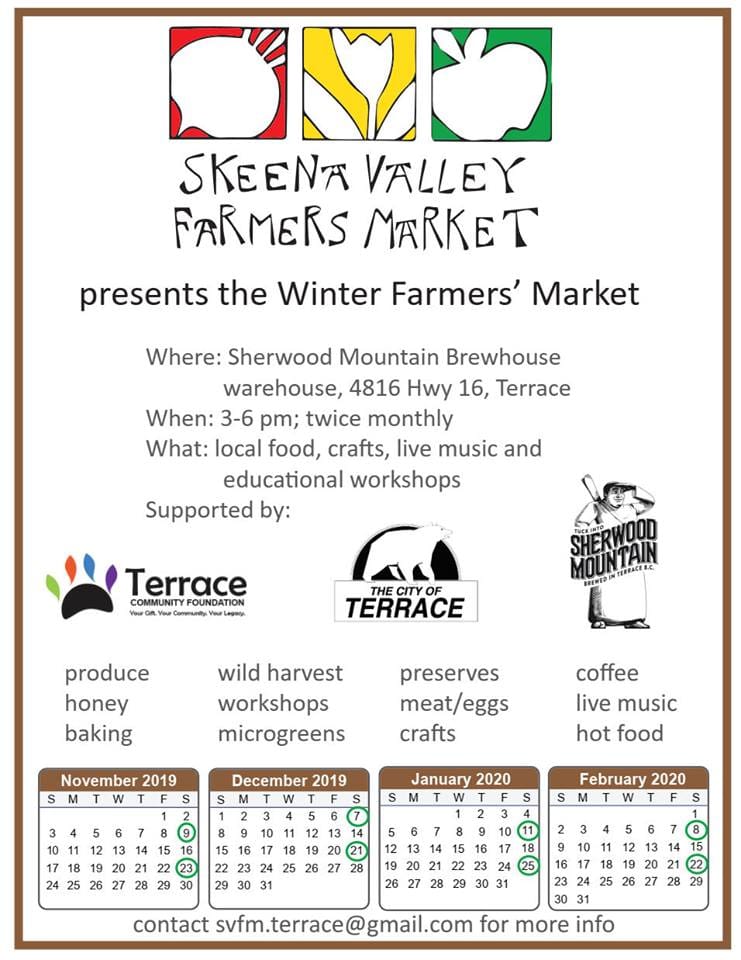 Fresh produce
Honey
Baking
Wild harvest
Workshops
Microgreens
Preserves
Meat & eggs
Crafts 
Coffee
Live music
Hot food
Supported by Terrace Community Foundation, Sherwood Mountain Brewhouse Ltd., and the City of Terrace, this market will be held twice a month, all winter long.
November 9 and 23
December 7 and 21
January 11 and 25
February 8 and 22
Find it at the Sherwood Mountain Brewhouse Warehouse, 4816 Hwy 16 (behind the brewery), from 3–6 pm.