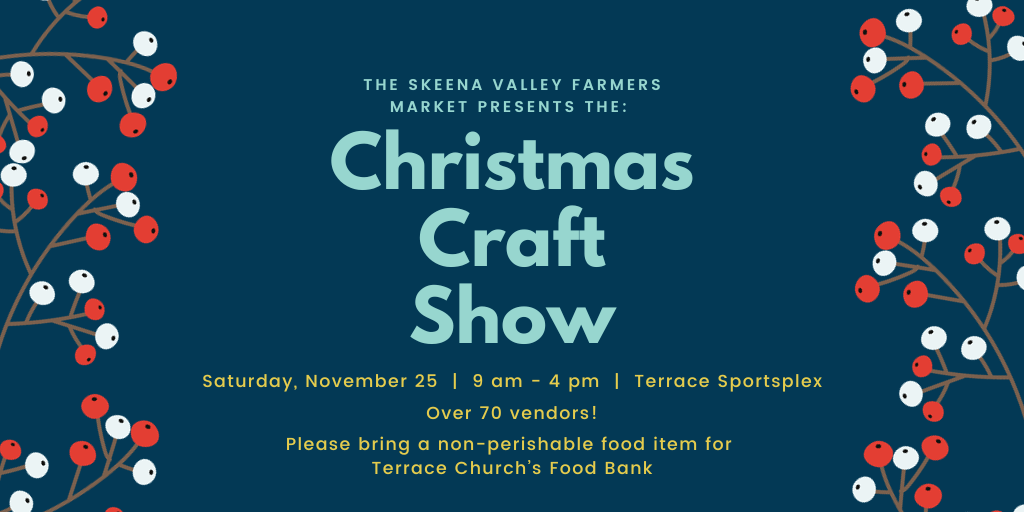 The Skeena Valley Farmers Market Christmas Craft Show is coming up! More than 70 vendors will be ready for your holiday shopping with their baking, pottery, preserves, jewellery, and stocking stuffers galore. Don't miss out!
Saturday, November 25
9:00 am–4:00 pm
Terrace Sportsplex
*Please bring a non-perishable food item for the Terrace Church's Food Bank.