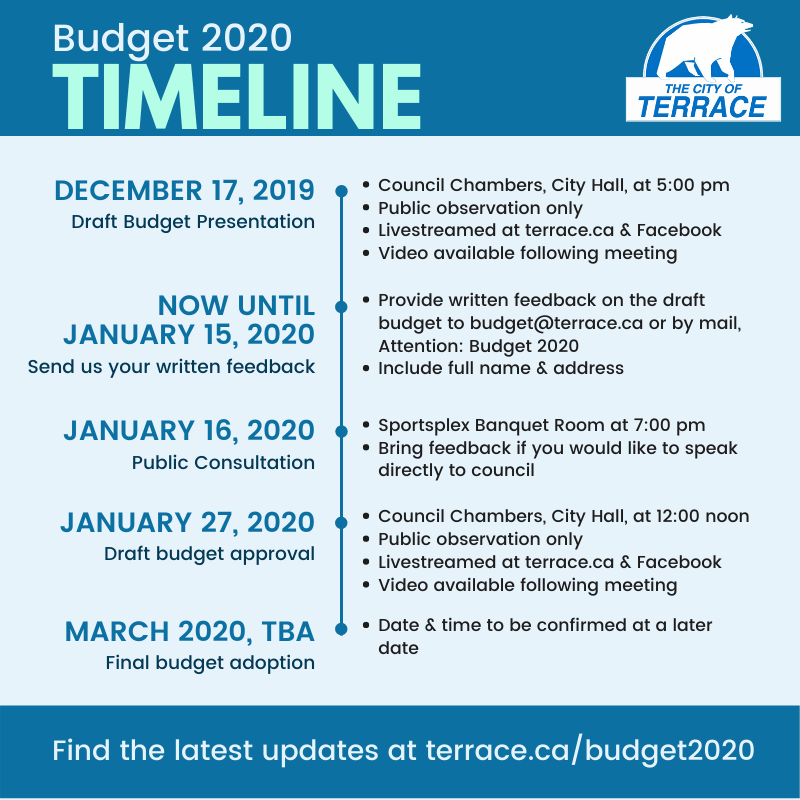 The City of Terrace is holding a public consultation on the 2020 budget.
Date: January 16, 2020
Time: 7:00 pm
Location: Terrace Sportsplex Banquet Room - 3320 Kalum St.
If you wish to provide feedback on the proposed 2020 budget, you may share it with Council in person at this meeting. If you would prefer to provide written feedback, please send it to budget@terrace.ca, being sure to include your full name and address. You may also provide feedback by mail or in person at:
Attn: Budget 2020
3215 Eby Street
Terrace, BC
V8G 2X8
Please ensure that any email or written feedback includes your full name and address as it will form part of the public record. Due to this requirement, comments received via social media will not be considered an official submission. All written feedback will be collected for Council's consideration.
For more information about the budget process, please visit https://www.terrace.ca/budget2020.