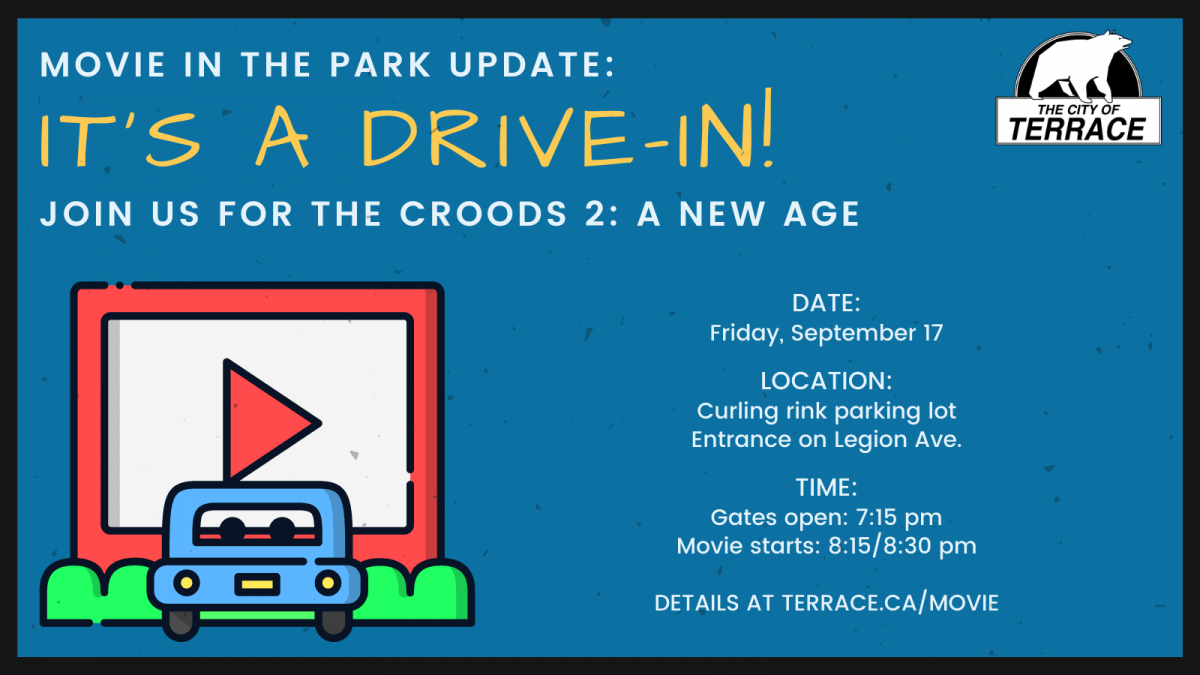 Movie in the Park: It's a drive-in! 
The forecast is looking pretty grim so we're not taking any chances on a lawn-chairs-and-blankets setup. Instead, this will be a drive-in movie, taking place in the curling rink parking lot.  
Date: Friday, September 17
Movie: The Croods 2: A New Age 
Gates open: 7:15 pm
Movie starts: approximately 8:15/8:30 pm
Entry: Legion Ave. Staff will be on site to direct traffic for parking. 
Exit: Along the south part of the Curling Club, along Apsley St. 
Washrooms: Available for use in the Curling Club. Please wear a mask while in the facility. 
During the event: 
Vaccine Card is NOT required for entry. However, please wear a mask while using the Curling Club washroom facilities.
Please stay in your vehicle during the movie.
Please bring your own snacks as there won't be any vendors onsite. 
FM station will be used (specific signal to tune in to will be provided at entry).
This event is first-come, first-served. We will fit in as many vehicles as we can.
We hope to see you there!