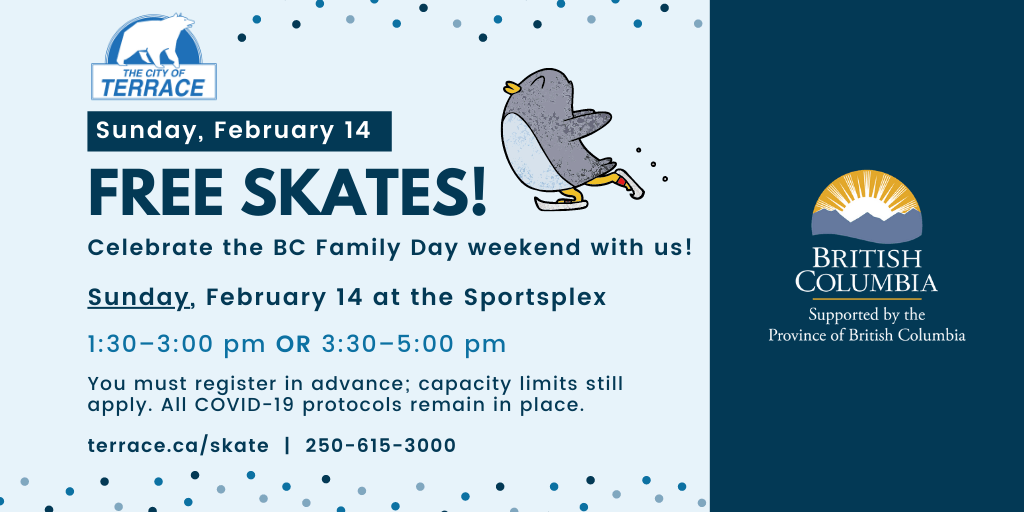 We're hosting 2 free skates for the #BCFamilyDay weekend on SUNDAY, February 14.
1:30–3:00 pm
OR
3:30–5:00 pm
Registration opens February 7—you must reserve to attend, as there are no drop-ins allowed. Please only register for one session so more people can enjoy these activities. We still must maintain strict capacity limits for these free events. Skate rentals are not available. All other COVID-19 safety protocols remain in place; check terrace.ca/skate for more information.
The Province of British Columbia has provided the City of Terrace a grant in support of our free, community Family Day event. To learn more, click here.
Or register by phone at 250-615-3000