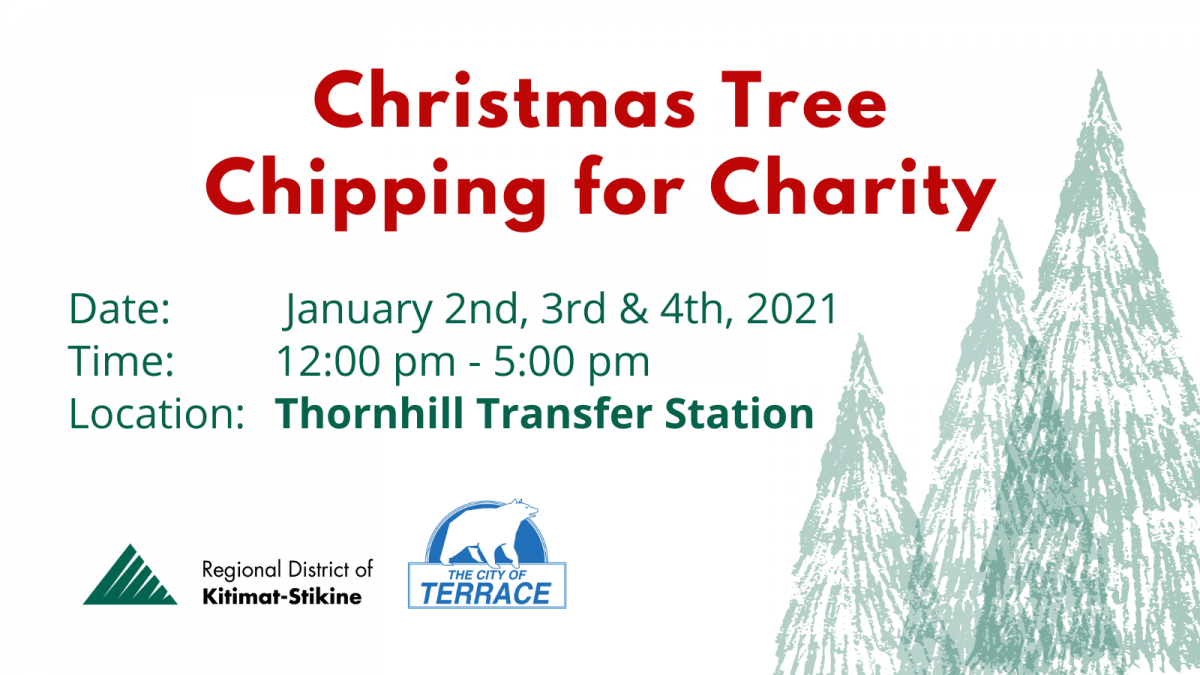 Christmas Tree Chipping for Charity is hosted by the Regional District of Kitimat-Stikine and the City of Terrace.
Dates: January 2, 3, and 4, 2021
Time: 12:00 noon–5:00 pm each day
Location: Thornhill Transfer Station
Bring: Please consider making a cash donation at our zero-contact donation box. Donations will go to local food banks.
NOTE: Please ensure all lights and decorations are removed from your tree prior to disposal.
Support our community while recycling your tree into compost!