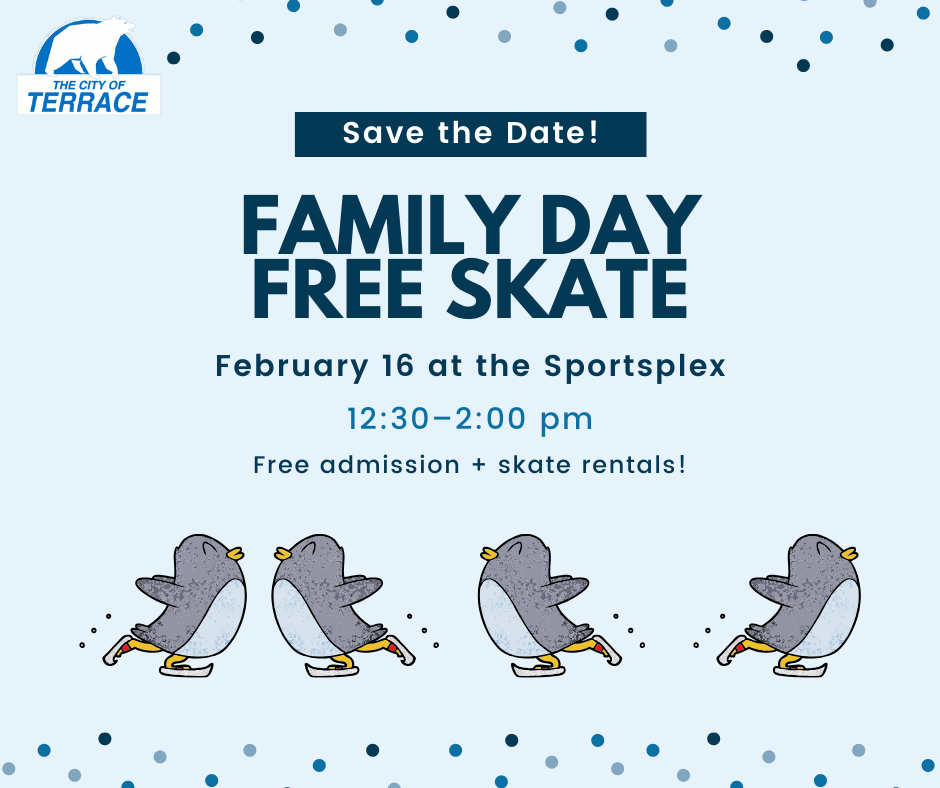 Family Day is coming up fast! Do you have plans? We have fun events happening at the Sportsplex and Aquatic Centre, including a FREE skate!
February 16
12:30–2:00 pm
Free admission + skate rentals
Hope to see you there! Stay tuned for info on the FREE swim happening February 17!