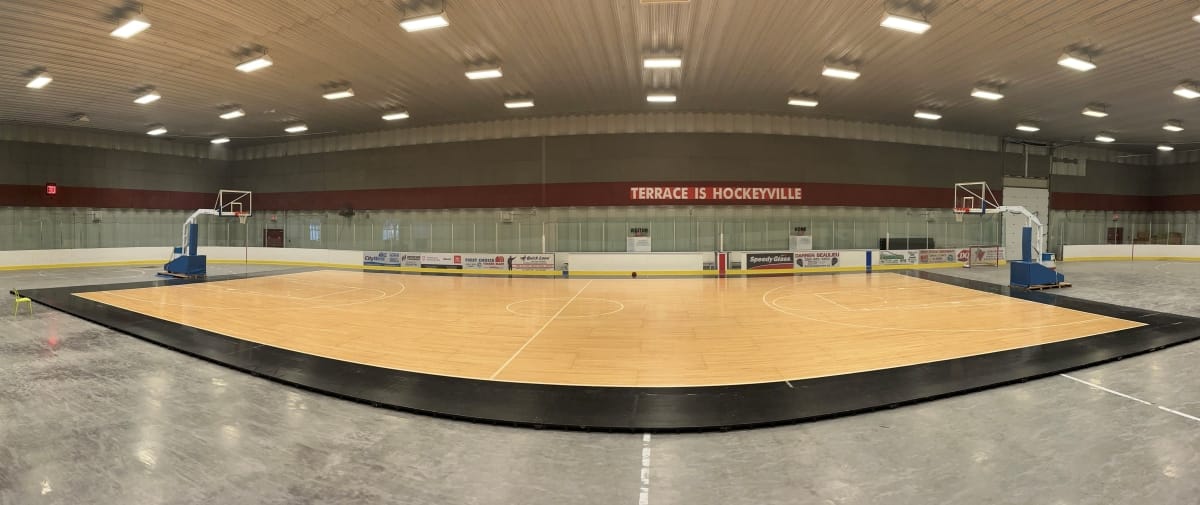 The City of Terrace is excited to announce we now have a basketball court in the Hidber Arena for May, June, and July! The court will then be moved over to the Main Arena for the Terrace Open Men's & Ladies' Basketball Tournament. Having this floor available to the community for the summer was made possible through a partnership with Keith Azak—thank you, Keith!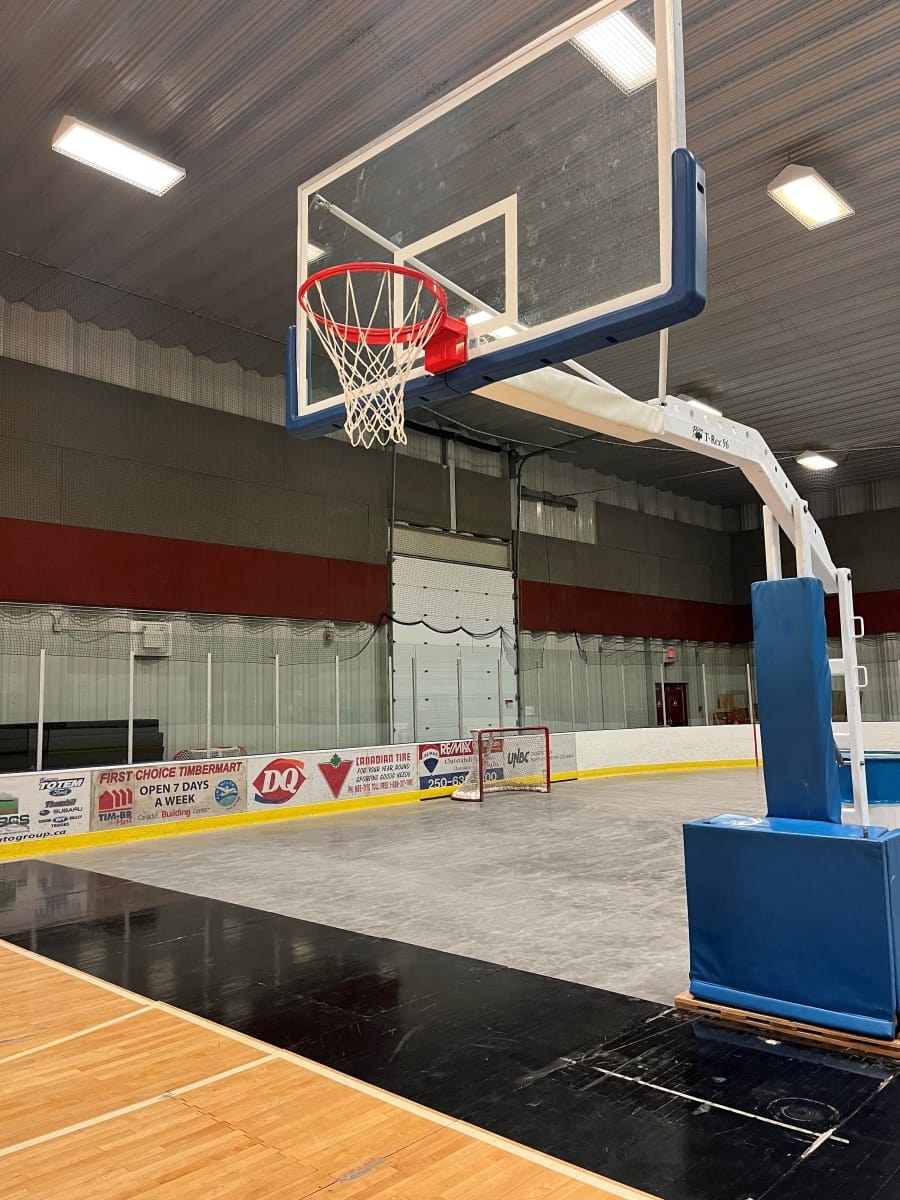 Activities available
Basketball area:
There are eight basketballs available to use, but feel free to bring your own with you!
Soccer/floor hockey/roller hockey area:
Hockey nets are set up behind the court for people to play indoor soccer, floor hockey, or roller hockey.
Sticks and balls/pucks are not provided, so please bring your own. Please be prepared to share the space if the facility gets busy.
IMPORTANT: No rollerblades or sticks allowed on the basketball court!
Schedule:*
Activity
Dates
Times
Drop-in
Monday–Friday,
starting May 9
10:00 am–2:00 pm
Drop-in
Monday–Thursday,
starting May 16
6:30–9:00 pm
Private rentals
Friday
2:30–9:00 pm
Private rentals
Saturday–Sunday
9:00 am–9:00 pm
*Schedule subject to change based off public demand
Cost:
Drop-in
16 and under: $2.00
17 and up: $4.00 
Private rentals
$37.50/hr
Registration/Booking:
Daytime drop-ins or private rental bookings
Monday–Friday, 8:30 am–4:30 pm
Phone: 250-615-3000
In person: Stop by the Sportsplex offices (upstairs) during office hours
Evening drop-ins
Payment will be available by credit/debit only (no cash) at the Hidber entrance during the session